Ramona Singer Thrown Out Of Party For 'Nasty' Behavior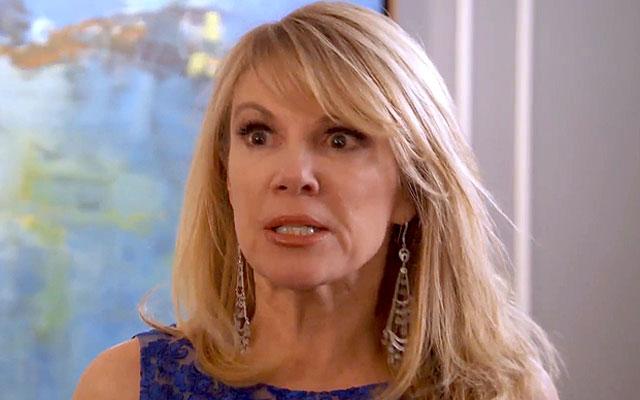 Ramona Singer doesn't only throw diva fits when she's clashing with her costars! RadarOnline has exclusively learned new details about why The Real Housewives of New York star was asked to leave a party thrown by Dorinda Medley's boyfriend John Mahdessian recently in NYC.
"She was really demanding with the bartenders," an eyewitness told RadarOnline. "She went to one end of the bar and said, 'If you don't have a vodka martini in my hand by the time I get to the end of the bar I will cause a fit and have you guys fired!'"
Article continues below advertisement
Singer, 59, attended the soirée with her "completely drunk" and "much younger" plus one, who used to date co-star LuAnn de Lesseps, 50.
"Her date was stumbling, he fell over and knocked over one of the displays," the onlooker said. "He started screaming at the bartenders for not serving him, 'Who do you think you are? I rule this town!'"
The Bravo star also had words for the staff of Aneu Catering Company, as she "stuck her finger" in an employee's face and used "nasty words" when the company refused to serve the couple, the source claimed.
"She came at the employees demanding drinks for this person who was obviously intoxicated and causing a scene," a second eyewitness alleged. "She offended everyone. People were standing there with their mouths open because she was screaming and yelling at anybody that got in her path."
Mahdessian soon had enough, and escorted Singer and the mystery man out of the party, which was held to celebrate the new window display of his high-end dry cleaning and restoration business Madame Paulette. But once outside, the Singer Stinger struck again!
Article continues below advertisement
"When they went outside, it almost ooked like there were fists being thrown," the insider said of Singer, who was defending her actions to RHONY co-stars Medley, de Lesseps and Sonja Morgan, 52. "Their hands were going. It was very aggressive."
Singer didn't officially leave the event until Mahdessian "went out and told her to get off his property," the source said.
Despite the Life on the Ramona Coaster author vowing to change her drama-packed ways last season following her husband Mario Singer's marriage-ending affair, the source believes it's all an act.
"She's inauthentic to viewers," the insider said. "You feel sorry for her on TV, but when you meet her in person she's nasty to the core. She was nastier than I've ever seen her!"