Priest Spent More Than $1 Million Of Church's Funds On Bodybuilder Boyfriend: Suit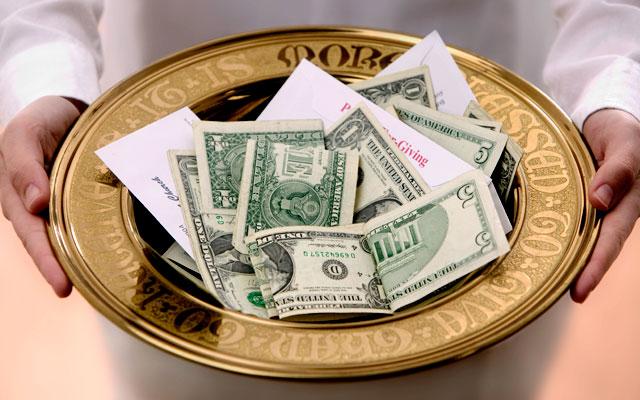 A lawsuit filed in New York claims that Rev. Peter Miqueli, a Bronx-based priest, stole more than $1 million to fund his illicit activities with a bodybuilder escort who dominated him with big muscles, and a penchant for S&M.
"This lawsuit seeks to finally put an end to this truly sinful conduct so that St. Frances de Chantal parish can regain the strength, spirituality and faith it once had before Father Miqueli arrived," according to court docs filed Thursday by attorney Michael G. Dowd in Manhattan Supreme Court.
Article continues below advertisement
The 53-year-old priest's accusers claim in court docs claims Miqueli paid the muscleman, Keith Crist, $1,000 for each rendezvous, some including kinky antics such as bondage and sadomasochism. A sex "master," according to the docs, "would force Father Miqueli to drink Keith Crist's urine." (At one point, Crist, a co-defendant in the suit, was even bedding down in the rectory at the house of worship, the lawsuit said.)
Miqueli also spent significant funds on "illicit and prescription drugs," to the tune of $60,000 in 2012; used church funds to finance the purchase of a $264,000 New Jersey home; spent stolen funds on vacations; and was so brazen in his theft, he pinched money directly from the collection plates.
Dowd told the NY Post of Miqueli: "We've done a lot of homework — this is a bad guy … I feel really bad for the parishioners."
Another shocking allegation made in the suit was that the Archdiocese of New York, and Cardinal Timothy Dolan, were aware of Miqueli's actions, yet did nothing to stop them.
The archdiocese told the paper that the group takes the "allegations seriously and has been investigating them."