Exclusive
Kylie & Kim Hit Rock Bottom In Vicious Sibling Rivalry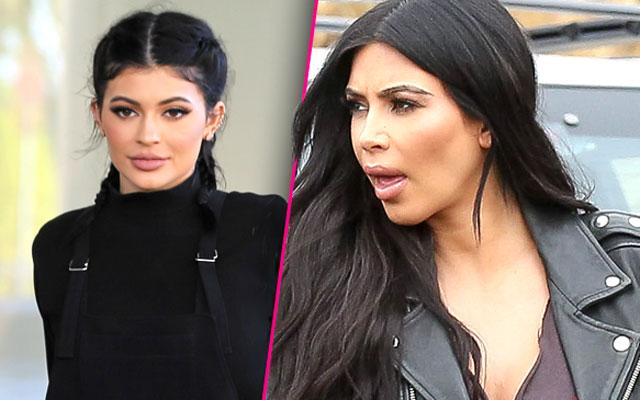 Kylie Jenner is no longer interested in keeping up with Kim Kardashian! In fact, RadarOnline.com has learned that the youngest member of the clan is hell-bent on showing up her older sister however and whenever possible.
"Kylie has always idolized Kim growing up, but that's turned into a seething jealousy between the two since Kylie got her lips done," a family insider told Radar.
"Kim's been very unsupportive of Kylie's surgery and Kylie thinks that's so two-faced," added the insider.
Article continues below advertisement
In return, Jenner, 18, is showing 35-year-old Kardashian zero love behind the scenes or in public. "Kylie's sat back and watched her entire family bow to Kim for years now and she's loved every minute of ousting Kim off the top headline spot this year," said the insider.
"She really couldn't care less that Kim's been in hell with her pregnancy, all she cares about is being the most famous sister of them all."
In fact, after Kardashian gave birth to son Saint this weekend, Jenner filled up her Twitter page with posts about her new lip kit instead of congratulations. And her Instagram and Snapchat were devoid of posts welcoming the newest family member too.
Are you Team Kylie or Team Kim? Let us know in the comments!