Sister Snub! Kathy Hilton Books Holiday Party At Hotel Where Kim Was Arrested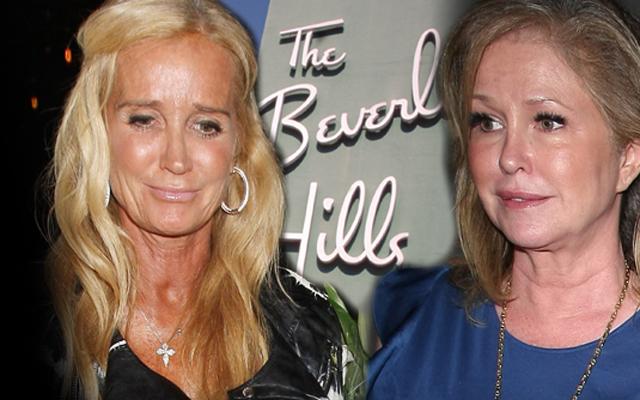 Article continues below advertisement
Though a family favorite, the infamous pink palace has been under boycott from much of Hollywood because of the owner's stance on gay rights, and Paris Hilton's mother had been staying away from the historic property.
"For the last two years Kathy had the party somewhere else, but now she's moved it back to the Beverly Hills Hotel, which seems a little rude considering Kim's recent history there," the insider pointed out.
As Radar previously reported, Richards was arrested at the hotel after a drunken bender and was charged with assaulting a police officer. She was subsequently banned from the hotel, and therefore won't be able to attend the party.
"Kathy cares about her sister, but there is nothing anyone can do about the situation," the source explained.
"She has been wanting Kim to clean up her act for 30 years. It is exasperating."
What do you think about Kathy's dig at her sister Kim? Sound off in the comments below.