Doctor Warns Kim Not To Have Third Child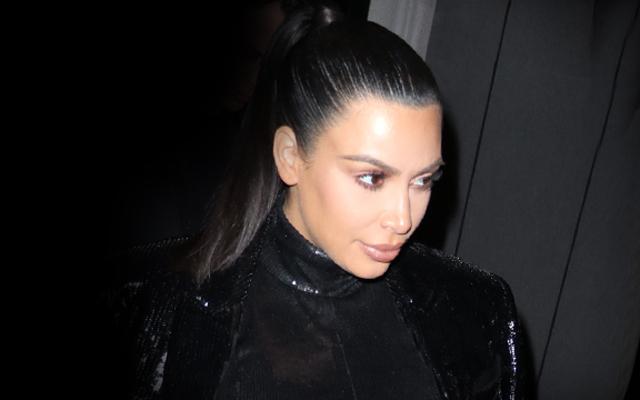 Almost immediately after the long-awaited birth of Kim Kardashian and Kanye West's baby Saint, rumors began to swirl that she has her eye on a third. But according to a RadarOnline.com expert, expanding her family would be a very "high risk" decision.
Kimye welcomed their second child, Saint West, into the world on Dec. 5—almost a month earlier than their Christmas due date. And according to reports, the reality star, 35, had a difficult delivery that was preceded by placenta accreta, where the placenta grows too deeply into the uterus. In 2013 she had the same condition while delivering her daughter, North.
Article continues below advertisement
Accretas, according to renowned OB/GYN and maternal fetal medicine specialist Jim Betoni, can be very dangerous.
"Theoretically, most of the time if they had an accreta, they end up with a hysterectomy. It's definitely at high risk," he told Radar.
However, because the reality star managed to give birth naturally, Betoni believes that the threat is not particularly deadly in her case.
Given the information known about Kardashian's two pregnancies and deliveries, the high risk pregnancy specialist told Radar that new mother of two might just have a "morbidly adherent placenta" (MAP).
"She's definitely got a mark of an increased risk for it because of having it twice, but it's probably that she has risk factors that make her have a placenta that's morbidly adherent," he added.
Kardashian also wrote on her blog that she plans to eat her placenta for alleged health benefits. Betoni does not agree with this practice and is certain that it will have no affect on future pregnancies.
"Ugh, I'm gonna throw up!" he exclaimed. "I don't understand why people do that. You don't see any evidence that it has any benefit at all!"