Snubbed! Rob Has 'Not Yet Visited' Sister Kim & Baby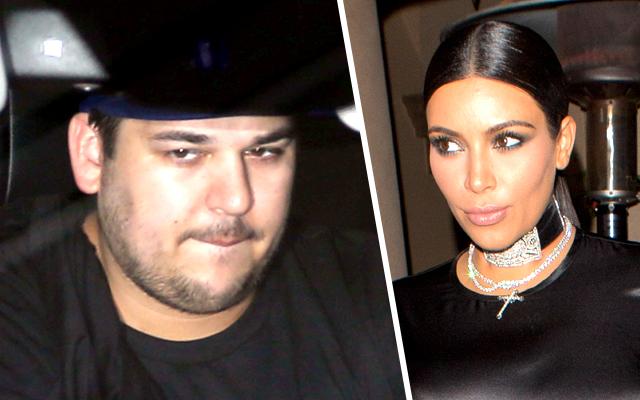 Just when it seemed Rob Kardashian's feud with Kim was on hiatus, RadarOnline.com has learned it is back on and bigger than ever!
Radar spoke exclusively to a source close to the Kardashians, who said that "Rob has still not yet visited his new nephew, Kim's son Saint. And it is really starting to p*ss her off."
It's been almost a week since the internet-breaking beauty gave birth, and still, 28-year-old Rob has not even congratulated her on social media.
Article continues below advertisement
Instead, on the same day as Saint West came into the world, Dec. 5, the outcast brother of the vapid Kardashians sisters shared a snarky message to his half-sister, Kylie Jenner, 19, on Instagram.
Referring to the fact that Jenner's Lip Kit was in such high-demand, he wrote, "I guess someone is disappointed they didn't get Kylie's lipkit!!!! Don't worry buddy more coming soon!"
"Rob is the only one in the family that has not reached out to Kim to congratulate her on the new baby," the family insider said.
As Radar previously reported, Kim's relationship with her younger brother has deteriorated a lot in the past couple of years. Indeed, after Rob infamously compared her to Rosamund Pike's crazed killer in the movie Gone Girl, things have never been the same.
"Although he will always be there for his nieces and nephews, not much has changed between him and Kim," the source told Radar.
"They will never be the same since the whole Gone Girl incident. That really destroyed them."
However, the insider said there is still hope for a reconciliation: "Of course, he will want to see his baby nephew sooner or later."