Exclusive
Khloe Kardashian Cutting Lamar Odom Loose — Again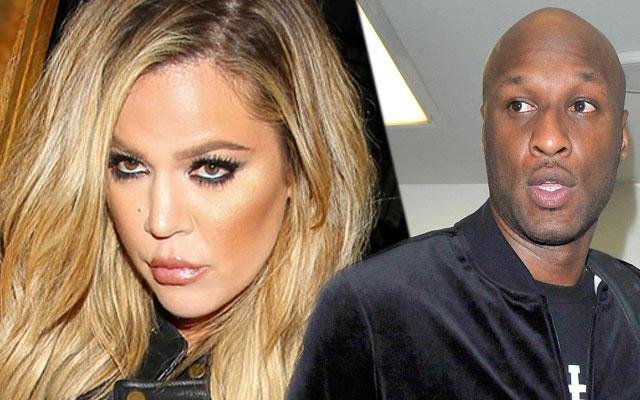 RadarOnline.com has learned that Khloe Kardashian's plan to cut Lamar Odom out of her life for good is back on track. "It's a delicate situation, because Lamar's so sensitive and there's no easy way for Khloe to tell him she's not coming back as his wife," an insider tells RadarOnline.com of the reality star, who visited her ailing ex in the hospital on Dec. 26.
"She's finding the whole strain of running his finances and medical planning way too much to bear, since so much of her own life has had to go on hold."
Article continues below advertisement
Khloe Kardashian has been on a downward spiral lately, with her friends worried that she is drinking and partying hard to numb her broken heart. Can she ...
As RadarOnline.com reported, Kardashian seems to be struggling with how much to be there for 36-year-old Odom, who suffered a near-fatal overdose in the fall, while moving on with her own life.
"Divorce is still going forward. Doesn't mean I won't be there through sickness and health. I've proven that," she blasted critics in November.
But in a new post on Instagram, the 31-year-old reflected on her struggles throughout 2015, reminding everyone, including Odom, to "take a moment and realize how blessed you are."
One reason for Kardashian's decision to continue to pull away from Odom is that she wants to salvage her relationship with James Harden, 26.
"He has been a saint, but he's getting extremely frustrated at still playing second fiddle to Lamar," noted the insider. "That's why Khloe's had to start the withdrawal process — she's terrified of driving James any further away."
Do you think it's fair Khloe moves on, or should she stick it out longer with Lamar? Weigh in with your thoughts in the comments below.