Joe Giudice Cavorted With Strippers Weeks Before Wife Teresa's Release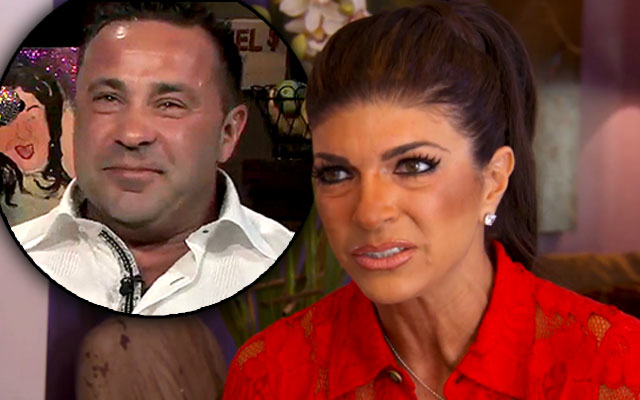 Teresa Giudice may no longer be behind bars, but she's still a prisoner to her husband's bad behavior!
According to In Touch, Joe Giudice, 43, hit a wild Christmas party less than two weeks before his wife was sprung from the Danbury Federal Correctional Institute in Connecticut.
"This place is as sleazy as a strip club can get," a source told the publication of Joe's night at Blue Moon Caberet in New Paltz, N.Y. "He can find discreet hookups there."
Article continues below advertisement
And Teresa's rocky return has only gotten worse now that she and her husband have reunited at their Towaco, N.J. home.
"People are driving by her house screaming horrible things," an onlooker revealed. "One neighbor yelled, 'Jailbird! Pay your taxes!'"
Meanwhile, 43-year-old Teresa's dealing with a lot of hostility directed at her from former friends and nemeses outside her family.
"She's walked into a mess," the source said. "Not only does she have to deal with Joe, but her Real Housewives of New Jersey castmates are mad because they have to wait for Teresa to finish house arrest before they can resume filming the show, and it's costing them a lot of money."