Jared Fogle's Pervert Pal Gets Light Sentence In Child Porn Conviction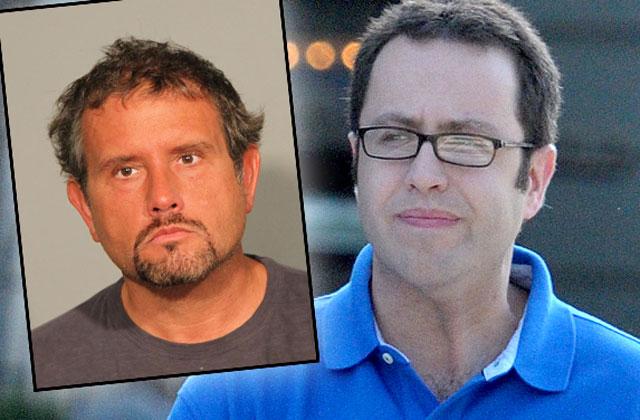 The friend and foundation head for Ex-Subway pitchman Jared Fogle received a surprisingly-light sentence in a federal court in Indianapolis Thursday, getting 27 years after prosecutors tried to put him behind bars for 35 following his guilty plea to making child porn videos.
Russell Taylor, who was the director of the Jared Foundation, was charged with child porn and exploitation-related charges in May, agreed to a plea deal in September in connection with accusations he secretly recorded 12 children in various states of undress.
Article continues below advertisement
The 44-year-old Taylor — who will be under supervision for the rest of his life after he's released from prison — initially came on the RadarOnline.com of authorities in September 2014 when officials with the Indiana State Police received reports of his revolting interests.
Taylor's legal team sought a sentence between 15 to 23 years with the guilty plea, as the minimum sentence he could have received was 15 years. His lawyers noted that he was sexually abused during his youth, had longtime mental problems, and was extremely sorry for his actions. They put some blame on Fogle as well, saying he psychologically abused Taylor and controlled him financially with the foundation position.