EXCLUSIVE: Gretchen & Slade's Baby Surprise Revealed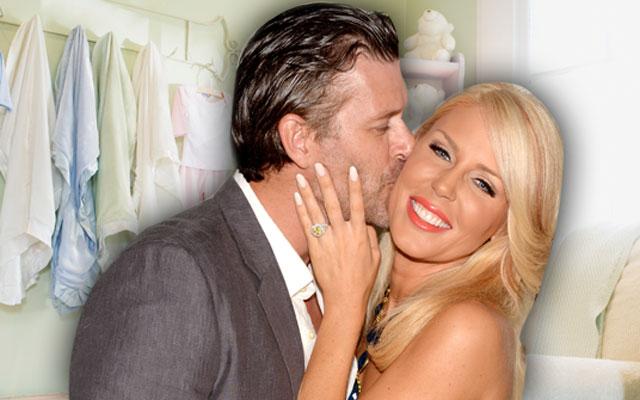 Gretchen Rossi and her fiancé Slade Smiley are going to be parents!
But not just yet. RadarOnline.com has exclusively learned from a source close to the former Real Housewives of Orange County stars that Smiley has had a vasectomy reversal in the hopes of giving Rossi a child, and that the procedure was filmed for an upcoming episode of CBS's The Doctors!
"They have already filmed it and he is fully recovered," a source said. "The episode is scheduled to run in the next couple of weeks."
Article continues below advertisement
As Radar previously reported Rossi's hunky hubby-to-be was planning a big surprise for her 36th birthday this October.
And boy did he deliver!
"For Gretchen's birthday this year, Slade really did surprise her with the best gift ever," the insider said. "The big gift he gave her was that he told her he had decided to reverse his vasectomy for her."
"She was floored and later the two of them decided to share their journey with the world. Slade never ceases to amaze her and this was one of the best gifts she has ever gotten."
So when will the gorgeous blonde bombshell and her 42-year-old future husband start trying for their first child together?
"She will get pregnant in no time," the source told Radar. "They find each other irresistible."
"She is looking forward to spending the rest of her life with him and is extremely excited about getting pregnant. This is a dream come true and the two of them are very happy."
Do you think that Gretchen Rossi and Slade Smiley will make great parents? Tell us your thoughts in the comments below.