'Fractured' Family? Charlie Reveals Challenges Of Life With Denise & Brooke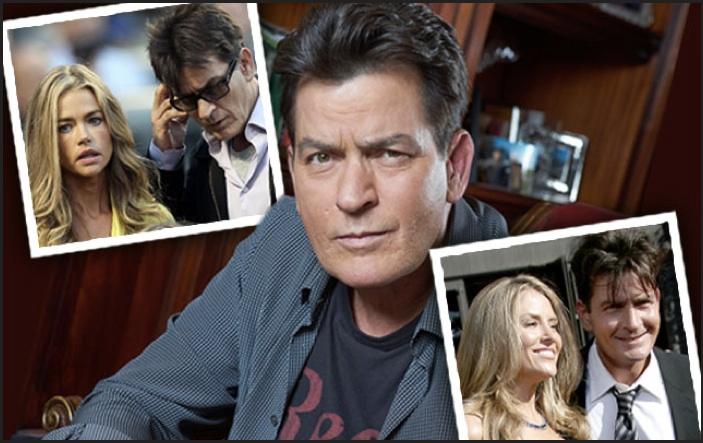 For a while, Charlie Sheen was best known for his bevy of "goddesses." But it's his ongoing relationships other women that truly have defined his life: He has one daughter, Cassandra, 28, from former high school girlfriend Paula Profitt, two daughters — Sam, 11, and Lola, 10 — with Denise Richards, and twin boys Bob and Max, 6, with socialite and TV personality Brooke Mueller. As his unconventional family guides him through the most challenging time of his life, Sheen spoke to RadarOnline.com about what it's really like with Richards and Mueller behind the scenes.
Article continues below advertisement
DYLAN HOWARD: How did your ex-wives react to the health crisis? First of all, Denise Richards.
CS: She was immediately supportive. There was no judgment there. There was no fear about anything. She's a tough lady; she's dealt with her mom's cancer and her mom's death. Denise wanted nothing but the best for me, there was nothing, again, nothing but support.
DH: Brooke Mueller?
CS: Same with Brooke. She was sad for me but then realized that I'm a pretty tough customer and she knew I would handle it and do whatever I had to.
DH: What is your relationship like with your two ex-wives?
CS: With Denise, it's good most of the time. It's fractured at times — like any divorced couple's relationship would be. But in times of good or bad, we still focus on the children and their needs. We try to park our differences and move forward.
DH: You've had a roller-coaster marriage to Brooke. What's it like today?
CS: It's good today. She doesn't let it get boring, I'll tell you that.
Article continues below advertisement
DH: What do you mean by that?
CS: I don't mean anything by that. Brooke is a character and she's a great mom and, again, we're trying to do what's right for the kids.
DH: What about your relationship status at the moment? Are you in a romantic relationship?
CS: It's not romantic but it's definitely a relationship that I'm in!
DH: Committed?
CS: Yes, you wanna know with who? Myself! How about that?
DH: I guess you never talk back to yourself.
CS: We have some of the best conversations in the world!
DH: There's nothing like spending time with the person you love the most!
CS: I wouldn't say I love myself the most, but there's no interest in being in a relationship right now. There's no real time to pursue a relationship.