Exclusive
Money Miracle! Teresa & Joe Save Family Home From Foreclosure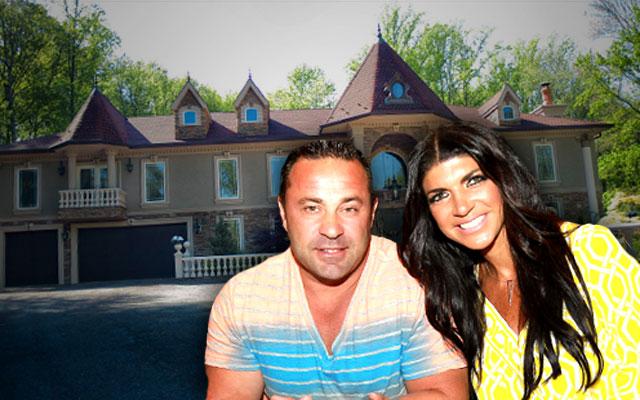 Teresa Giudice will go from the big house back to her dream house! RadarOnline.com has exclusively learned that the Real Housewives of New Jersey star's infamous TV mega-mansion is out of foreclosure and the mortgage is now current.
During their downward spiral, the Giudices had fallen behind on payments to the Montville, New Jersey estate, forcing the property into foreclosure.
However, a source close to Teresa told Radar, "The house is out of foreclosure, and the unpaid money owed has been paid in full. The mortgage is now current. The loan hasn't been paid off, but they are now in good standing with the loan. A judge is expected to sign off on the agreement reached between the bank and the Giudices."
Article continues below advertisement
It's a lucky break for Teresa, who is about to be released from prison on December 23.
The stone and stucco behemoth where Joe, 43, is currently residing with their daughters Gia, 14, Milania, 8, Gabriella, 10, and Audriana, 6, while Teresa, 43, sits behind bars was previously on the market for $2.99 million. The couple slashed the price by $500,000 in February hoping to attract a buyer, to no avail.
The custom mansion, which boasts six bedrooms, six bathrooms, and more than 10,000 square feet, has been prominently featured on The Real Housewives of New Jersey.
The source added, "Teresa is ecstatic to be in this situation. She is stepping up and taking care of business. She loves that house, and wants to grow old there with Joe"