Kato Kaelin Says He Was Pressured By OJ Simpson To Provide An Alibi In Murder Case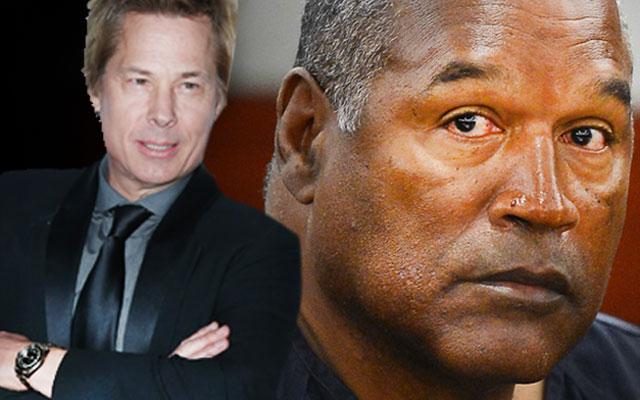 20 years after the highly publicized Nicole Brown Simpson murder trial, prosecution witness Kato Kaelin says that OJ Simpson pressured him to provide an alibi --- and that he believed the former football star to be guilting of the gruesome double stabbing of OJ's ex-wife and her friend Ron Goldman.
On the anniversary of the OJ's not-guilty verdict, Kaelin sat down with the Today show to discuss his memories of the trial and his life since.
Article continues below advertisement
The struggling actor had been a houseguest at OJ's estate on June 12, 1994 --- the night that Nicole and Goldman were murdered. He was called by the prosecution to testify in the trial. "One day I walk into a courtroom. I walk out of a courtroom and everybody's shouting my name. I became this public figure and everybody had an opinion," Kaelin recalled. "I was Kato the character. Still to this day I can't believe some of the hate that can come over social media. If I work, they say you're capitalizing, still to this day, If I don't, then I'm a bum."
The 56-year-old described how he was unfairly scrutinized in the court of public opinion. "A lot of times, people would say, 'He looked like a deer in the headlights.' It's because I sat in with the prosecution for over 20 hours and if a question came in during the trial, I was going 'I don't remember that question,'" Kaelin said. "Being on camera, it's always on you. People were going 'look at that guy, he's lying, he's like a deer in the headlights.'"
Article continues below advertisement
Kaelin also revealed that OJ had attempted to convince him to provide an alibi for the time of the murders. "He Simpson had tried to talk to me one time and tell me, 'You know where I was Kato, you know I was in the kitchen at this time,'" Kaelin remembered. "He was in the kitchen trying to convince me about what I believe now was an alibi for him."
Still, despite the negative impact that the testimony had on the past 20 years of his life, Kaelin says that there was not much that he could have done differently. "I testified to things that I knew, not what I thought happened. And that's the God's honest truth."
As Radar reported, Kaelin is not the only figure from the trial that has spoken out recently with their reflections on the case. Nicole's close friend Kris Jenner recently gave an interview in which she admitted to feeling guilty about Nicole's death. "I will always feel guilty," Jenner said, "that I didn't pay more attention and didn't speak up when I thought anything was wrong or asked her more, 'Do you want to talk about it?'"