Exclusive
Ex Vs. Ex! Khloe & Lamar's Baby Mama Battle Over Hospital Thanksgiving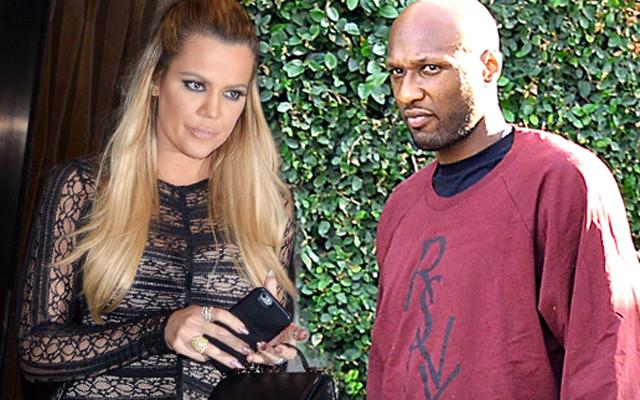 Lamar Odom is heading into his most difficult holiday season ever — because Khloe Kardashian and Liza Morales are both still battling for their place by his side. As his ex-wife and baby mama headed to the hospital to help him celebrate Thanksgiving, RadarOnline.com can reveal what really went down behind closed doors.
According to an insider, Cedars Sinai hospital was quiet and free from catfights this holiday weekend, since baby mama Morales and her two children with Odom, Destiny, 15, and Lamar Jr, 13, spent Thursday at the hospital. Estranged wife Kardashian was a no-show, but finally visited on Friday.
Article continues below advertisement
According to an insider, "Liza and the kids arrived last week, and remained in Los Angeles until Saturday. They spent Thanksgiving with Lamar in the hospital."
"The hospital served a special Thanksgiving dinner. While it obviously wasn't as good as a home-cooked meal, the family made the best of a bad situation. Lamar seemed a little down though."
"The kids were there for the entire afternoon. Even though Khloe said she would be having a hospital Thanksgiving, she didn't visit until the next day. Liza and Khloe didn't cross paths as the reality star only visited for forty-five minutes on Friday."
The tense standoff was just the latest development in Morales and Kardashian's ongoing feud. The two have had an extremely rocky relationship for years, and especially since Odom's overdose.
While Kardashian had initially been by Odom's side when he was hospitalized, she eventually was photographed back with her boyfriend James Harden, which put fans on the attack.
And 36-year-old Morales seemed to reference the claims of hypocrisy in her own Twitter rant late last week.
Morales called out people "that turned their backs, and prioritized business relationships" over Odom, 36, and her kids.
Then she made a jab that fans speculate may have been directed at Kardashian, 31: "You see, it's not about who was there cheering in the stands at basketball games," she wrote. "No, this is real life. What matters is who was with you when you were at your lowest. Thankful."
Now, the insider said, the goal is for Odom to be "out of Cedars Sinai by Christmas and into a rehab facility. His memory continues to suffer because of the overdose, and he isn't able to take care of himself."