'Empire' Star Gabourey Sidibe Slams Fat-Shamers Over Sex Scene Hate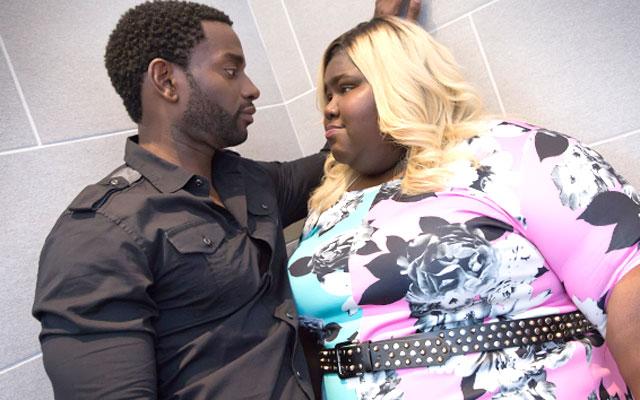 Gabourey Sidibe hits back on her haters!
The Empire actress took to Twitter to address fat-shaming comments she received after appearing in a steamy love scene on a recent episode of the popular show.
Of the online critiques, one mean-spirited meme even featured a screenshot from the intimate scene, along with the caption: "Damn, some of you people can't even get a text back."
Unsurprisingly, it didn't take long for the 32-year-old to speak out regarding the controversy.
Article continues below advertisement
https://instagram.com/p/9r-XL2S2E7/?taken-by=theshaderoominc
"I, a plus sized, dark-skinned woman, had a love scene on primetime television," Sidibe wrote. "I had the most fun ever filming that scene even though I was nervous. But I felt sexy and beautiful and I felt like I was doing a good job."
Later, the Oscar-nominated actress added: "I'm very proud of the work we all did to make that scene a great opening for the episode. I keep hearing that people are 'hating' on it. I'm not sure how anyone could hate on love but that's okay. You may have your memes. Honestly, I'm at work too busy to check Twitter anyway. #Booked. Hope you enjoy next week's show!"
https://instagram.com/p/8qa9PpTCVF/?taken-by=gabby3shabby
Shut down! Sidibe made sure to stick the knife in when it came to her haters.
Meanwhile, as Radar previously reported, the Precious star's mother has spoken out regarding Sidibe's size in the past, saying that her daughter would like to lose some weight.
"The truth is Gabourey would like to lose some weight but the reality is that she would not have gotten the role of Precious if she had not been heavy," mom Ridley said. "As her mom I would like to see my daughter healthy but if she didn't lose weight that's not a problem either – it runs in our family."