Plan The Perfect Party Dessert With Treat House Custom Treats – Print Cartoons, Celebs & More!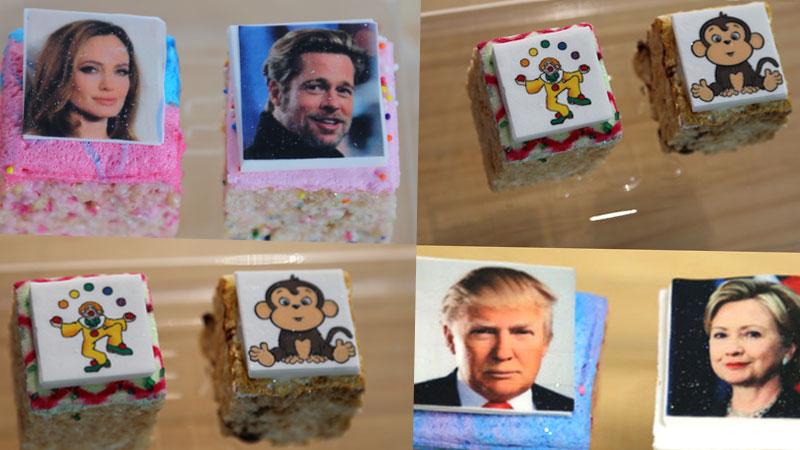 Whether you're planning your next big Netflix marathon event or celebrating a promotion at the office, you could always use a fabulous (and fun) dessert in your party planning!
Thanks to Treat House, you can quickly and easily order treats that are as stylish as you are by having photos and logos printed directly on the dessert! All you have to do is upload your photo at treathouse.com, place your order, and your treats will be shipped quickly to your door so that you can take care of other important party details – like what to wear!
Article continues below advertisement
Our parent company ordered up these A-list treats for a special office snack break and everyone loved getting up close and personal with the celebrities we write about on a daily basis.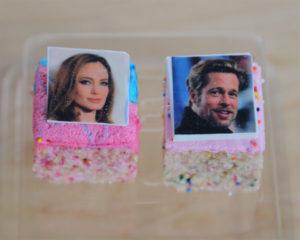 This awards season, we're planning to order up a plate full of nominees so party guests can rank their odds of winning--right on the table! Here are some other ways you can make your own party time extra sweet.
Political Party: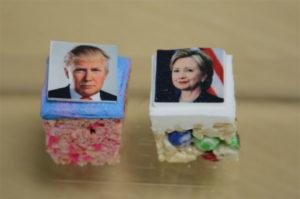 Hoping to get on board and celebrate 2016's presidential campaign? Look no further than Treat House! Get treats featuring the candidates ordered and delivered just in time for that fun-filled debate gathering you planned.
Kids' Cartoon Bash: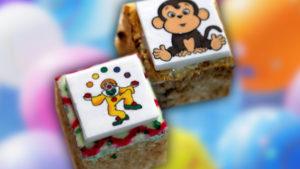 Your daughter's birthday is around the corner and she – of course – wants a cartoon-themed party. What do you do? Get those fun and familiar characters printed on your Treat House desserts and start playing the theme song ad nauseam. Your kiddy guests will love a dessert they can play with too!
If you're worried about staying healthy, worry no more! In addition to being certified Kosher, Treat House custom treats are nut, gluten, and dairy free. Homemade with all natural ingredients, they contain less fat and sugar than similar desserts so you can indulge without the guilt!
Ready to dial up the glam factor for your next event? Order your custom treats today, and don't forget to tag @TreatHouseNY and share photos with your stylish one-of-a-kind treats!