Shannon Beador Opens Up On Nasty Confrontation With David's Mistress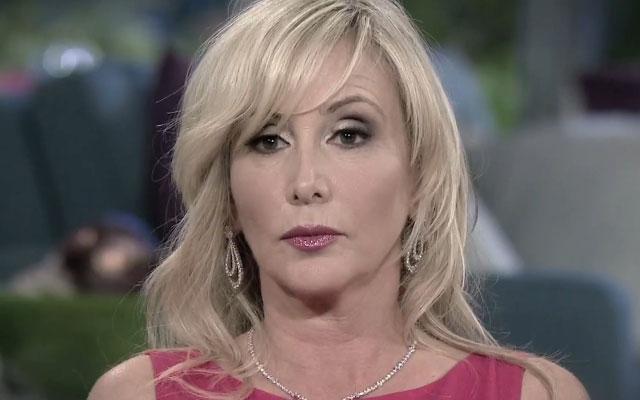 It's been a rough road for Shannon Beador to repair her marriage – on national Television! – after husband David had an affair, but these days the couple is reportedly better than ever.
After extensive couple's therapy and family healing, the pair says they've never been happier. Of course, Beador has faced obstacles along the way, namely her husband's former mistress!
The reality star told PEOPLE in an exclusive interview that at a USC Trojan football game, Nicole McMackin (the other woman) and her husband Reed were seated just 10 rows in front of the Beadors.
Article continues below advertisement
"We've had these tickets for 10 years in the same place," Beador told PEOPLE. "They were aware of that. We just don't understand why they'd choose tickets in a huge stadium that are right in front of us."
The confrontation that followed was ugly.
"I was coming down the stairs after using the restroom and she was coming through the tunnel and we literally were inches apart," she described. "I very calmly said, 'You have a lot of nerve being here Nicole.' I thought, I always say nothing and I have to tell her I've had it and she needs to stop flaunting herself in front of me."
Unfortunately, Beador's composure only seemed to make things worse.
"She responded and screamed in my face, 'F*ck you!' and pointed her finger at me," she continued. "And then I got angry. I'm human. I got angry and screamed to the stands, 'This is who my husband had an affair with!' "
Watch the Video on RadarOnline:
Despite outing her husband's mistress in the middle of a sports stadium, Beador maintains that she's "done nothing but take the high road and maintain my integrity through all of this."