'Shocked, Shocked Is All I Can Say': Shooter's Family Reacts As New Details Into His Twisted Psyche Surface –– 4 Latest Developments In Oregon Shooting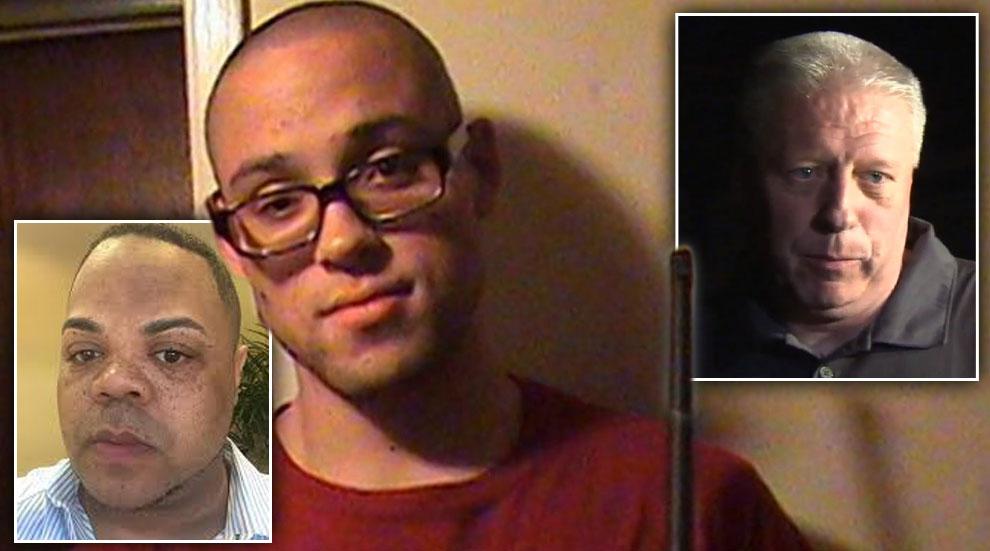 RadarOnline.com has the latest details in Thursday's massacre at Umpqua Community College that left nine people dead and seven others injured.
New Details In Tragedy As Investigation Continues
As of early Friday, officials had tabbed 26-year-old Chris Harper Mercer as the gunman in the massacre, with witnesses saying that he asked people what their religion was before opening fire on them. Mercer was outfitted with an array of firearms as he entered a writing class at the community college. Mercer was killed in a gunfire battle with police. Umpqua has about 3,000 students, and had just resumed classes this past week.
Article continues below advertisement
Gunman's Parents React
Mercer's father Ian Mercer, based out of Tarzana, Calif., said that Thursday was a "devastating day," and that he had been working with authorities on the local and federal levels in the wake of the disaster. "Shocked, shocked is all I can say: Obviously it's been a devastating day, devastating for me and my family ... all I ask is please respect our privacy," he said. In Oregon, Harte added that she saw a woman she identified as his mother "crying her eyes out" in the wake of the murderous rampage. Mercer's step-sister Carmen Nesnick said she was stunned upon hearing what he had did, as she knew him as a selfless individual. "All he ever did was put everyone before himself -- he wanted everyone to be happy."
Watch The Video On RadarOnline.com
Witnesses Recount Details
Hannah Miles, who was in a neighboring classroom, said that once shots were fired, students "began to run ... going every which way." Miles said that at one point, she "turned around, and I saw students pouring out of the building ... we started to run to center of campus." Sarah Cobb, who was in an adjacent room, said that she was "freaking out" when she heard shots fired. "I didn't know what to think, what to do."
More Details On Shooter
Authorities had descended upon the apartment complex Mercer lived at with neighbors shedding new light on the latest mass shooter. Mercer "seemed really unfriendly," his neighbor Bronte Harte told the AP, noting that the gunman had a habit of sitting "by himself in the dark in the balcony with this little light." Mercer's former neighbors said that he kept to himself consistently. Harper-Mercer praised Vester Flanagan in a blog two months ago, after the ex-news anchor killed two former co-workers in Virginia in a set of videos that stunned the nation. "Seems the more people you kill, the more you're in the limelight," he wrote. "A man who was known by no one, is now known by everyone -- his face splashed across every screen, his name across the lips of every person on the planet, all in the course of one day." He added, "Anyone who knew him could have seen this coming ... people like him have nothing left to live for, and the only thing left to do is lash out at a society that has abandoned them."