Lamar Denies Having Drug Problem As Khloe Demands Rehab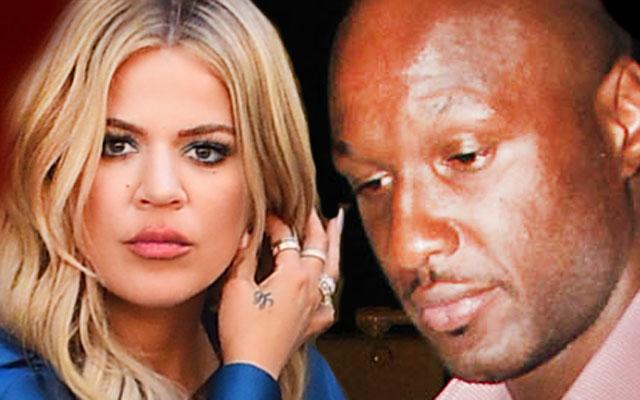 Former pro basketball star Lamar Odom is lucky to be alive after a frightening drug overdose landed him in the hospital back on October 13th. Now, as his release from the hospital approaches, his wife Khloe Kardashian insists that his next move should be rehab --- but stubborn Odom refuses to admit that he has a problem with substance abuse.
"Lamar will be released from the hospital in the next ten days," a source told RadarOnline.com exclusively. However, his release from the hospital does not mean that he has fully recovered physically from his near-fatal drug overdose. "It's uncertain if he will go to a facility to continue physical rehab, or do it as an outpatient."
Article continues below advertisement
But as he makes arrangements regarding his physical healing, Kardashian wants to address the elephant in the room--- his problem with drugs. "Khloe told Lamar that after he was released from the hospital, he would need to go to rehab for substance abuse addiction. Lamar balked and said no way....Blaming the hookers for his overdose, Lamar is still insisting he doesn't have a drug problem. He is still in denial."
As RadarOnline.com reported, Odom lost two close friends in drug-related deaths this summer. According to insiders he turned to drugs for comfort in his time of loss --- both of his friends, and of his relationship with Kardashian. However, while Kardashian has pulled the plug on their divorce for now, that does not mean that she will be letting Odom come live with her when he checks out of the hospital. "Khloe has made it clear, Lamar won't be staying with her," the source revealed. "He has a loft in downtown Los Angeles, and there are other options that can be explored."