Manager Tells All! Brothel 'Madam' TJ Moore Says Lamar Odom Seemed 'Unhappy' Over Khloe Split: 'You Could See The Pain In His Face'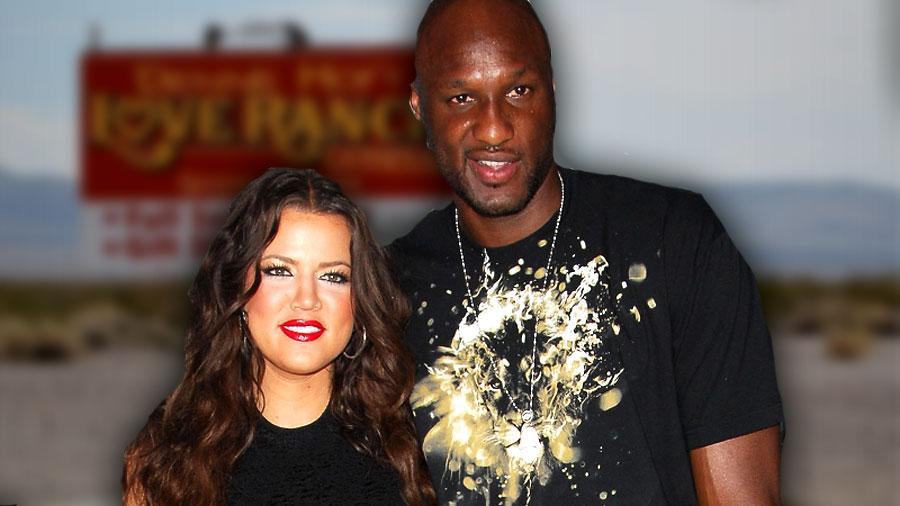 When Lamar Odom arrived at the Love Ranch brothel in Nevada over the weekend, he just "came to relax and kick back" general manager TJ Moore shares.
The 52-year-old and grandmother-of-two sat down with the Daily Mail to discuss the deep conversations she had with the former NBA star during his stay at the Love Ranch, and the heartbreak he felt over the recent loss of close friends Jamie Sangouthai, Bobby Heyward ( both to drug overdoses) and ex Khloe Kardashian, whom he recently divorced.
Article continues below advertisement
"He sent for me," she said of Odom's visit to the brothel. "He just wanted to talk for an hour. He felt comfortable with me. I felt like we had really built up a good rapport, I felt honored he wanted to sit and talk."
"He spoke about losing his mother at a young age," Moore continued. "He had lost two more people recently this past summer. It seemed to hit him; you could see the pain in his face."
"But he was pretty mellow, he was calm," she assured. "He referred to someone getting vindictive during his divorce…he seemed unhappy about how his marriage had ended."
Watch the Video on RadarOnline:
When two Love Ranch employees called out in a panic on Tuesday afternoon after finding Odom unconscious in his VIP suite, Moore rushed into action.
"I immediately grabbed him and tried to get him over on his right side," she told NBC News, adding, "I tried to get him to wake up and let him know I was back because I knew he was going to want to talk again that day."
Medical professionals treating the ex-NBA forward at the Sunrise Hospital and Medical Center in Las Vegas confirmed the presence of a number of drugs in his system.