Personal Paparazzi & Cell Phone Footage: The Sick Way The Kardashians Are Turning Lamar Odom's Overdose Crisis Into Reality TV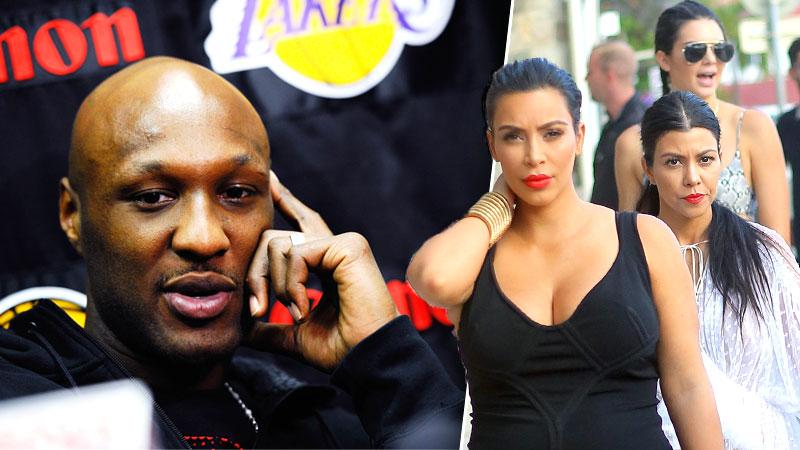 The Kardashians may be asking fans for privacy as ailing Lamar Odom fights for his life— but the fame-obsessed family is desperate to take his pain public for their own gain, RadarOnline.com can exclusively reveal.
Though the E! network denies it, three separate sources tell Radar that Kris Jenner and her daughters brought Keeping Up With The Kardashians cameras into Odom's Las Vegas hospital following his life-threatening drug overdose last week.
Article continues below advertisement
However, the women who are only accustomed to hearing yes were immediately shut down. Both Sunrise Hospital and the mother of Odom's two children, his high school sweetheart Liza Morales, raised their objections.
"Liza was furious," an insider tells Radar. "She told them they had no right to do that. Lamar is no longer under any reality TV contract, and owes them nothing."
The medical facility agreed, sources reveal, but the family didn't give up so easily.
"The Kardashians started filming B-roll outside instead, and the hospital made them stop that as well," the insider continues. "They just didn't get it."
Fed up, Sunrise administrators forbid the family from bringing even cell phones into Odom's room.
"The hospital didn't trust any of them not to film on the sly," the source explains.
But Kris refused to let the headline-making opportunity go to waste entirely, so she hired her own photographer to capture their comings and goings from the hospital and airport.
"It's like a tornado hit an already horrible, chaotic situation," the source explains. "This drama is the last thing Lamar's family needs right now."
As Radar previously reported, former NBA star Odom, 35, begged his estranged wife, 31, not to film their private phone conversations for the reality show just before he fell unconscious in a Nevada brothel last week following a three-day booze and drug bender.