Exclusive
Was Lamar's Signature Forged On Papers Dismissing Divorce From Khloe?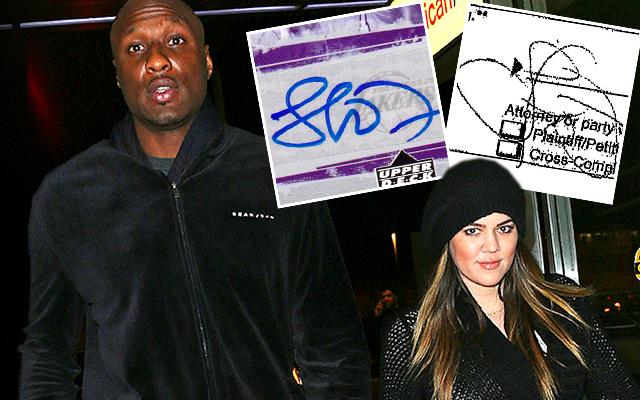 Like most celebrities, Lamar Odom has a highly distinctive signature. But are differences between his usual autograph for fans and the way his name is signed to documents calling off his divorce from 31-year-old Khloe Kardashian cause for concern?
RadarOnline.com sent the two documents to a handwriting analyst to determine if hospital-bound Odom, 35, was responsible for signing his name on the dotted line, or whether Kardashian or someone else could have forged it.
Article continues below advertisement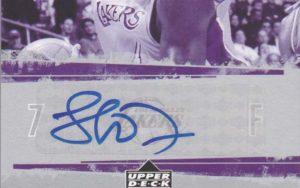 One of the main differences between the two signatures is the width of the line formation, which can be explained by the difference in writing utensils, forensic document and handwriting expert Peggy Walla of LPR Investigations points out to Radar.
"Recovering from a drug induced coma can explain the 'falling off the signature line,'" she notes. "It is unknown if the signature was written on a clip board, on his lap, on a hospital bedside table with wheels, etc."
Overall, Walla doesn't see huge discrepancies between the autograph and the signed document.
"The beginning stroke, proportions, and age of comparison signature can explain the differences, which are not significant, yet remain within the range of individual characteristics of the signer."
Walla's final analysis: "These are the same writers."