Brutal Betrayal! Khloe Kardashian Texts Boyfriend James Harden From Lamar Odom's Bedside -- The Jaw-Dropping Messages Revealed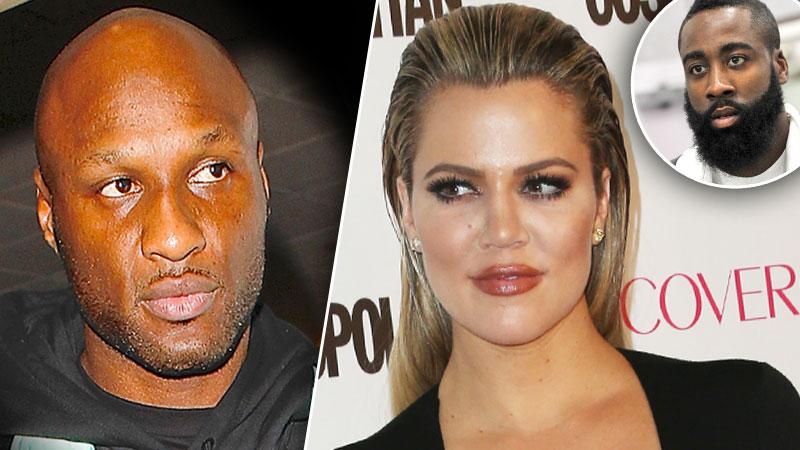 Khloe Kardashian has been sitting in vigil at Lamar Odom's bedside for nearly a week now. But RadarOnline.com has learned her thoughts have been with another man! The Keeping Up with the Kardashians star has been texting her boyfriend and Odom's rival, James Harden, throughout the medical crisis -- in perhaps her most painful betrayal of her ex yet.
The Houston Rockets guard and Kardashian "have been in constant communication since she arrived in Las Vegas," an insider told Radar. "They have mostly been exchanging text messages, and there have been phone calls too."
Article continues below advertisement
"James has been very supportive of Khloe being at Lamar's bedside," the source said. "If James wasn't confident in his relationship with Khloe, he would be concerned."
"However, he isn't stupid and knows that Khloe had never really gotten over Lamar. He is busy with preseason games. Khloe has all of her attention focused on Lamar and while that is to be expected, no one knows what the future holds."
The couple began dating last summer but rumors Harden had cheated on Kardashian were quick to crop up.
Harden was allegedly caught in a compromising position as he sat next to the bed of a Philadelphia stripper by the name of Nelly Wit Da Jelly. In the photo, posted to the dancer's Instagram account, fans immediately identified the basketball star, and Nelly deleted the photo within minutes — but not before screen grabs were captured.
The source added, "Khloe dragged her feet for such a long time on the divorce from Lamar not only because she still had feelings for him, but wasn't having much luck in dating other men."
"French Montana, that fizzled out very quickly. She only signed off on the divorce settlement after she began dating James," the source explained. "Now she has the attention of two men that love her. Who knows what will happen!"