Exclusive
Kardashians Finalizing Plan To Banish 'Lost Cause' Scott Disick From Their Lives — Inside The $20 Million Deal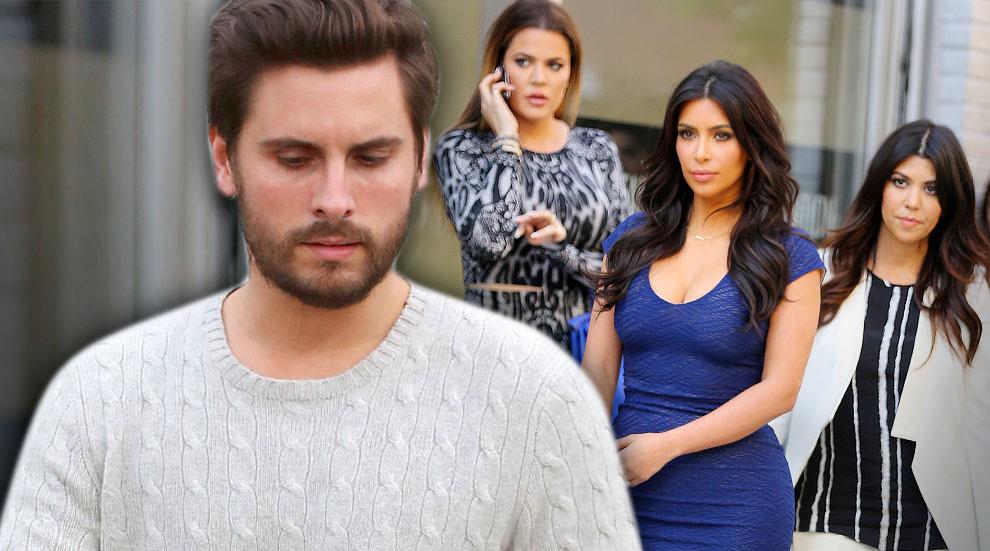 Scott Disick is officially persona non grata as far as his former family is concerned!
Sources tell RadarOnline.com that the moment the troubled reality dad signs his exit deal, the Kardashian clan is planning to systematically destroy him piece by piece.
"Scott's just gone from bad to worse," snipes a Kardashian insider. "He talks a good talk, but the family has had enough and they are all closing ranks around him now."
Article continues below advertisement
According to the source, the clan is squeezing out 32-year-old Disick the same way they did with Khloe Kardashian's ex, Lamar Odom.
"Once he signs that $20m settlement with all the bans on tell-alls and spilling family secrets firmly in place, they want to stitch him up so he can no longer find any work in LA," reveals the insider.
"They want him out of town and away from Kourtney and it's going to happen on their terms, not his," continues the source. "He'll get very limited access to the kids and for a very good reason — he's drunk all the time now and not fit to look after them. He's a lost cause."