In Sickness & In Health: Khloe Kardashian Splits With James Harden To Focus On Lamar Odom --Inside Her Painful Decision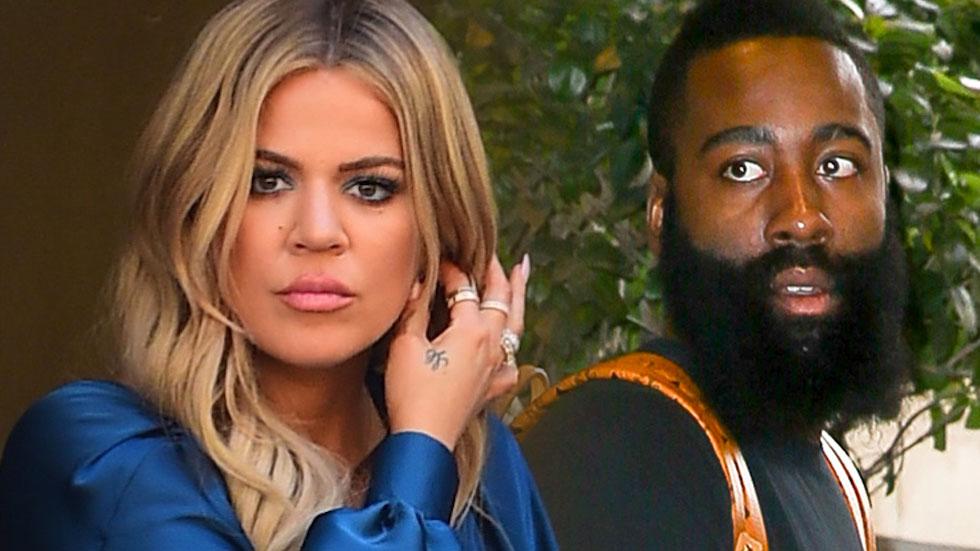 Just as Khloe Kardashian's relationship with James Harden was heating up, RadarOnline.com has learned she called it off. According to a source close to the Keeping up with the Kardashians clan, she recently decided to end things with the NBA player.
"Khloe just told James that she needs to stop dating him for now and focus on Lamar," the insider tells RadarOnline.com exclusively.
"She told him that she is still Lamar's wife and is still very much in love with him."
Article continues below advertisement
Although the 26-year-old bearded basketball player and Kardashian have only been dating a few months, things got very serious very quickly. As RadarOnline.com reported, she even wanted to have a baby with Harden!
But after Odom -- who is still technically married to Kardashian -- overdosed last week at a brothel outside of Las Vegas, she has dedicated nearly all of her time to be by his side. And on Wednesday morning, as RadarOnline.com reported, she even called off their divorce.
Harden did show his support for her courageous decision, but the source says that her own family is not quite as supportive.
"Khloe's sisters think that she is making a huge mistake by putting a temporary hold on her relationship with James," the insider tells RadarOnline.com.
"She should not be throwing away someone that she loves to go back to the one person who brought her down to begin with."
Do you think that Khloe Kardashian is making the righ decision in choosing Lamar Odom over James Harden?
Tell us your thoughts in the comments below.