Khloe Kardashian: Report I'm Not Going Back To Lamar Came BEFORE OD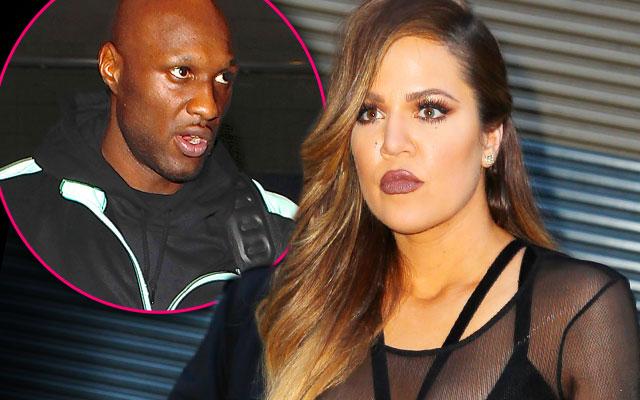 Khloe Kardashian took to Twitter to rant about a new magazine article which implied she's not interested in renewing her relationship with ailing love Lamar Odom.
As RadarOnline.com previously reported, Khloe, 31, told People that she hasn't had time to evaluate where her relationship with her husband will go following his Oct. 13 overdose at a Las Vegas brothel.
She told the magazine, "There are too many other important things, too many medical things; it's not even in our brains thinking about us as a couple or having a relationship right now. I loved him always, and I will always love him; I don't believe love is fickle.
Article continues below advertisement
"I believe when you love someone, you are allowed to love from afar. You don't have to be with that person in order to love him."
But early Wednesday, Khloe said that some of the comments came BEFORE the tragedy bonded the pair together, leading her to call off her divorce to the 35-year-old.
"I want to make this VERY clear.... My people cover, I shot and interviewed for PRIOR to all the events that happened. It was contracted press for my book that I wrote months and months ago. Timing is what it is," she tweeted, admitting to giving a 5-minute phone interview "after the events only because I was contracted to."
In an effort "to avoid this attention" swirling around her personal life, Khloe said, she cancelled her book tour as a result.
The brash beauty also seemed to be rattled to the reactions following the report, as some apparently chided her, thinking that she wasn't serious about her commitment to Lamar.
"Shame on you all for thinking the worst of me. It's been a tough few weeks. I don't need your f**ked up energy! Know the facts before you throw stones," the socialite wrote, before tipping her cap to her social media supporters.
"To the ones who uplift and send love.... I love you more! I appreciate the support. Have a great day babies! Kisses and hugs," she wrote, adding four emoji hearts.