Spinoff Scrapped! Khloe Was Secretly Shopping Show With James Harden Before Lamar Crisis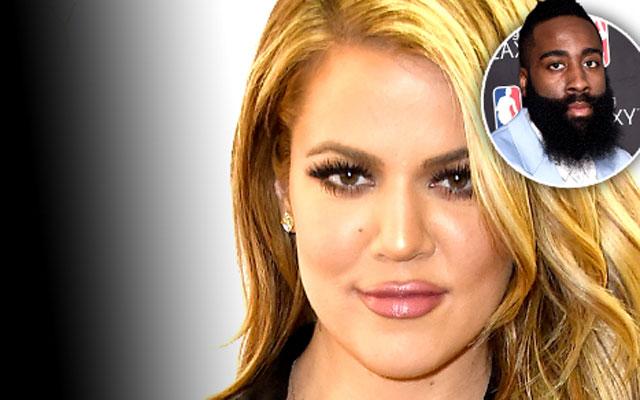 In the weeks before Lamar Odom's overdose, RadarOnline.com has learned Khloe Kardashian was preparing to prove once and for all that he was out of her life -- by starring in a spinoff show with another man! According to a source close to the Khloe & Lamar star, she was secretly pitching a spin-off show with new boyfriend James Harden.
Kardashian has been dating the Houston Rockets' star shooting guard for months, and the source said,"Khloe had really been gunning for a spin-off show with James."
Article continues below advertisement
And despite the fact that starring in the show seemed to be the beginning of Odom's downward spiral, Harden has already been showing signs he was ready for the spotlight.
Recently, Harden posted a photo of his trophy girlfriend with sisters Kylie and Kendall Jenner with a caption that said, "Real Sisters."
https://instagram.com/p/8LbNtuNlb5/?taken-by=jharden13
However, even before Odom's tragic overdose in a Nevada brothel, the show was already getting a lukewarm reception from Kardashian's momager, Kris Jenner. "Khloe's family thought that the idea of a spin-off with James was absolutely ridiculous," the insider said.
"It was just obvious to everyone that Khloe was trying to do whatever she could to remain relevant."
According to the family friend, "Khloe's biggest fear is being basic, and she'd been feeling like she does not have a place on KUWTK any more except to be the voice of reason to her sisters when they have drama."
As RadarOnline.com reported, though, Odom's medical crisis has thrust her back into the spotlight yet again, and cameras have already been capturing ever moment of the drama. Now, they've even called off their divorce, leading some insiders to wonder if Odom will end up back in front of the cameras before long.
Do you think that Khloe Kardashian and James Harden should have their own reality show? Tell us your thoughts in the comments.