Victims Speak Out: Jill & Jessa Duggar Break Down On Camera Over Brother Josh's Sick Sex Scandals-- 'I Cried A Lot Of Tears'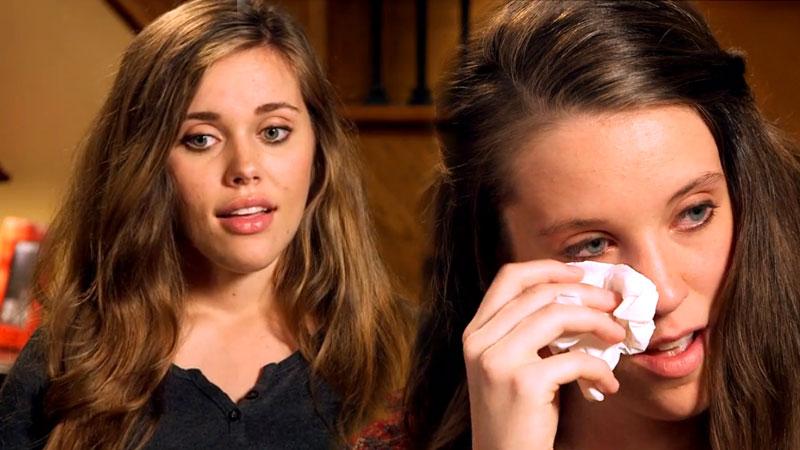 Their troubled brother Josh, a sick sex and porn addict, is finally away in rehab, but the pain he left behind is still very real for Jessa and Jill Duggar.
In a heartbreaking preview for their 19 Kids & Counting spinoff show, Jill & Jessa: Counting On, the sisters break down on camera.
"We were devastated. We couldn't believe it. You have to wonder, how did this happen?" a pregnant Jessa, 22, asks.
"You're angry and hurt and all of those emotions all mixed together, I cried a lot of tears, still do," Jill, 23, admits as tears fall down her cheeks. "I know I'm hurting."
Article continues below advertisement
However, both women— who confirmed earlier this summer that they were victims of their older brother's molestations as young girls— express hope for the future.
"They're still a lot of exciting milestones ahead," gushes Jessa, who is due with her first child on November 1.
"We will come out of this fire stronger as a family unit," Jill insists.
As RadarOnline.com extensively reported, father of four and "family values" activist Josh, 27, was accused of molesting five minor females, including at least two of his sisters, in a secret police report.
MORE ON:
19 Kids and Counting
Three months after the scandal shocked fans, he confessed to cheating on wife Anna after reports claimed he was a member of affair-seeking website Ashley Madison.
A porn star even came forward, claiming to have had rough sex with the Christian dad for cash.
Jill and Jessa's TLC reality show will premiere in December, the network confirms.