How She REALLY Feels: Kim Kardashian Says 'Pregnancy Is The Worst Experience Of My Life -- I Don't Enjoy One Moment Of It!'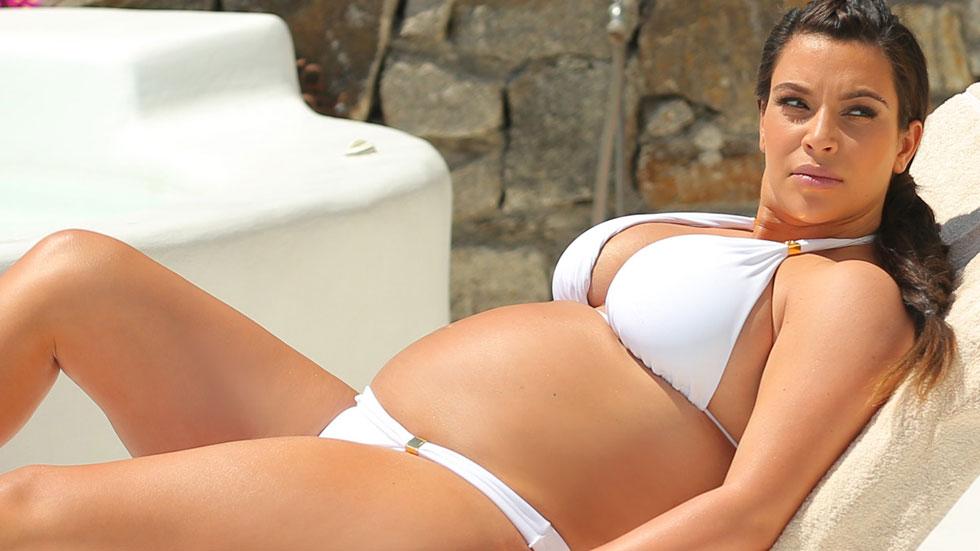 Pregnancy is commonly considered one of the most beautiful periods in a mother's life, but Kim Kardashian took to her website to let everyone know how she really feels about carrying children!
Kim Kardashian's struggles to conceive have been well documented on Keeping Up With The Kardashians. After many visits to fertility doctors, and even a surgery on her uterus, she was finally able to conceive her second child -- a son -- which she carries now. Still People reports, despite how fortunate she was to be able to get pregnant two times, the process of carrying a baby is anything but beautiful to the reality star. "I'm gonna keep it real," the 34-year-old wrote. "For me, pregnancy is the worst experience of my life!"
Article continues below advertisement
As RadarOnline.com has reported, Kim's first pregnancy with her daughter North was visibly painful, with the petite beauty's feet swelling in her designer shoes -- a far cry from her sister Kourtney, who has popped out three children with relative ease. "I don't enjoy one moment of it and I don't understand people who enjoy it. My mom and Kourtney clearly did! More power to them but I just don't relate," she revealed. "I'm not sure why I don't like the experience like others do. Maybe it's the swelling, the backaches or just the complete mindf— of how your body expands and nothing fits."
Indeed, vanity seemed to be the major reason why Kim hates being pregnant! "I just always feel like I'm not in my own skin. It's hard to explain. I don't feel sexy, either — I feel insecure and most of the time I just feel gross."
She also shared that like her mother, she struggled to control her bodily functions after giving birth. "Do you know you basically have to wear a diaper for two months afterwards?!" she complained.
But as much as she hates the entire process, Kim was able to find a silver lining. "I will say, as much as I really hate the whole feeling of being pregnant, I enjoy the challenge of getting my body back after it's all over," she said. "I feel so accomplished when I'm back to where I want to be."
Meanwhile, her bundle of joy seemed like an afterthought to the beauty obsessed star! "Really, it is all SO worth it when you have your precious baby in the end," she added.