Winning The Fight: Hero Shot Seven Times In Oregon Massacre Sends Message To Fellow Victims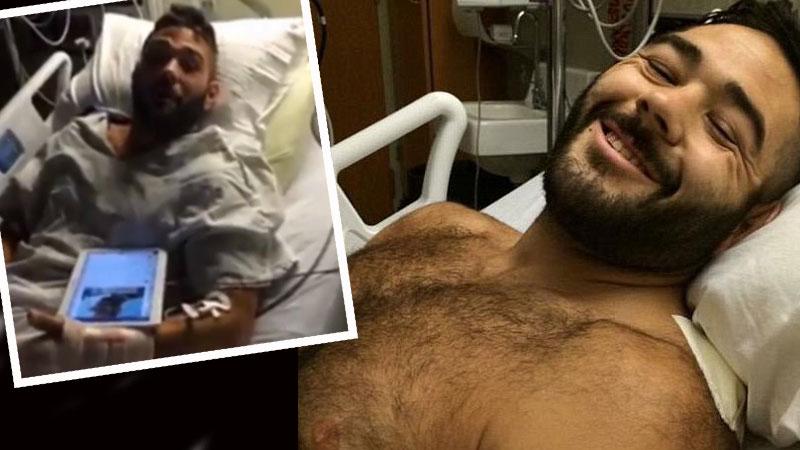 On Thursday, a gunman opened fire at Umpqua Community College in Roseburg, Oregon, killing 9 people, and injuring many more, including Chris Mintz, a father and army veteran who was shot seven times as he tried to stop the shooter. On Saturday, Mintz shared a message to the eight other people injured during the attack.
Even as he lie wounded, recovering from his gunshots, he was thinking of others. "Hope the others injured and their families are doing well," the 30 year old said in a Facebook post. "Goodnight for me."
Article continues below advertisement
Mintz pleaded with the shooter Thursday, after he was shot three times. "It's my son's birthday today," he shared, saying that he did not want to die. Still, the gunman would not relent, shooting Mintz four more times.
Somehow, all seven shots missed vital organs, and Mintz survived. His autistic son, Tyrik, turned six Thursday, People reports.
"We're just so thankful he's alive; none of the bullets hit any major organs," his aunt said. "Both his legs were hit and broken. He was shot in the stomach, the back and his hand. One bullet traveled down his spine, and became lodged in his hip. The doctors are just going to leave it there."
Another aunt revealed that being brave is just part of who Mintz is. "He was on the wrestling team and he's done cage-fighting... So it does not surprise me that he would act heroically."