Tell The Truth! Judge Orders Caitlyn Jenner To Sit For Deposition In Car Crash Suit -- After She Skips First Appointment!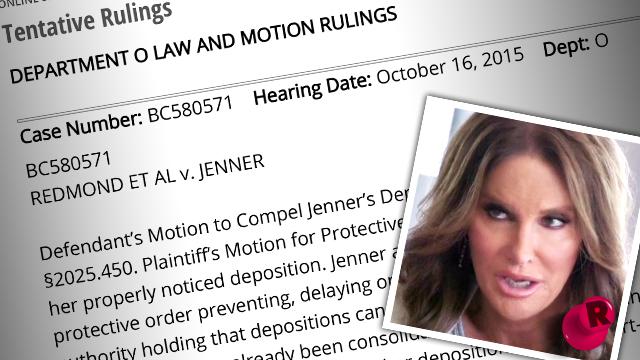 Article continues below advertisement
"Jenner failed to attend her properly noticed deposition. Jenner also fails to establish good cause for a protective order preventing, delaying or restricting her deposition," the ruling states.
Jenner cited several reasons for not wanting to be deposed, including the claim that victim Kim Howe's step-children having no legal standing to sue her.
However, the judge stated, "Jenner offers no other facts establishing that court-imposed restrictions on the timing or order of depositions is necessary...The deposition is not unreasonably cumulative or duplicative, nor is there any demonstration that the same information may be obtained through less intrusive or burdensome measures. There is also no basis to find Jenner's deposition to be unduly burdensome or expensive. Jenner's deposition in this action is no different from the deposition of any other party to litigation arising from a multi-vehicle accident."
Both parties were ordered to meet and confer and agree upon a date for Jenner's deposition.