Broken Marriage? Snooki & Husband Jionni LaValle Caught 'Screaming At Each Other' Following Ashley Madison Cheating Scandal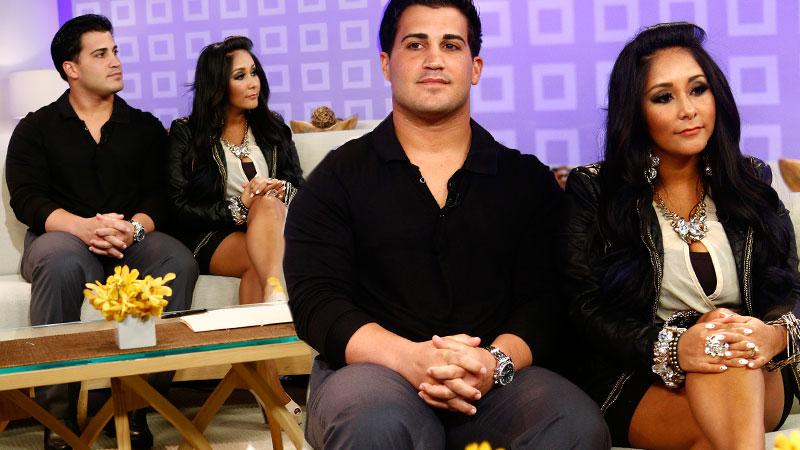 "Jionni is one of the most humble, respectful, and most loyal souls I know," Snooki wrote on Instagram last week after her husband, Jionni LaValle, was linked to an Ashley Madsion account. "No, my husband didn't sign up on that website to cheat on me," she insisted in the post. However, RadarOnline.com has learned that while Snooki has publically defended her husband of nine months, behind the scenes the couple is in the midst of a nasty battle!
Article continues below advertisement
"She's pissed and upset," a source tells Radar. "They're screaming at each other."
The 27-year-old former Jersey Shore star is confused by everything that is happening.
"She thought he would never cheat on her," the source says. "In her book, Jionni was always the stand up guy. She never thought he could pull anything unforgivable or hurt her."
This isn't the first time their relationship has been tested.
Less than two months after their Nov. 29 wedding, reports surfaced accusing LeValle of flirting and exchanging numbers with a woman during a trip to Florida.
Snooki and Lavalle denied it, but "There have been a couple of rumors that he was flirting," the source says.
Specifically, these "rumors" began to spread when LaValle traveled.
"He plays golf a lot and he always travels to play golf," the source says. "There were random girls he would flirt with on the trips… And he's always nice to fans."
Article continues below advertisement
But despite these bumps in the road, the source insists Snooki, born Nicole Polizzi, is in it for the long haul.
"Snooki will never divorce him," the source says. "She won't throw him out over this."
One possible reason why?
"There's no pre-nup," the source adds.
Plus, Snooki doesn't want to give up on her dream of having the perfect life, according to the insider.
"She always wanted the perfect Guido, the family, the kids…" the source says. "Nicole has said she wants two more kids. I wouldn't be surprised if she gets pregnant again to counter this."