What Mistress? Shannon & David Beador Celebrate Romantic 15th Wedding Anniversary -- His Special Gift Revealed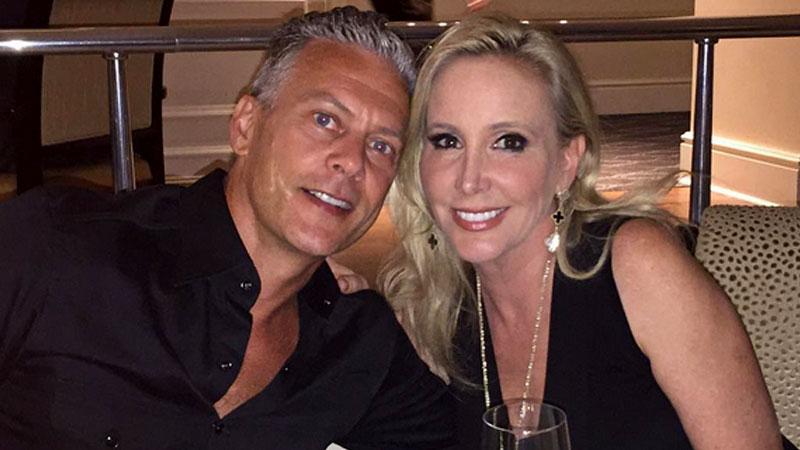 Real Housewives of Orange County stars Shannon and David Beador are showing fans that true love can withstand even the toughest challenges! In June, the Beadors revealed during an episode of RHOC that David had cheated on his wife. Now, after months of working through their issues, the gorgeous 51-year-old housewife and her husband celebrated their 15-year wedding anniversary this week and RadarOnline.com has learned it was the most romantic one yet!
Article continues below advertisement
"David took Shannon to the Raya Restaurant at the Ritz-Carlton Laguna Niguel, which is one of her most favorite places ever," a friend of the Beadors tells Radar.
On Wednesday, Shannon shared a photo of the unforgettable night on her Instagram, writing, "David surprised me with an anniversary dinner where we got engaged! ❤️ #thoughtful #lovehim."
https://instagram.com/p/7t07waj3Ik/?taken-by=shannonbeador
"They had a really nice romantic dinner together to celebrate their 15th anniversary," the source explained. "It was just the two of them and they both got really dressed up for the occasion.'
And that's not all. According to an eyewitness at the restaurant, David was spotted giving Shannon a jewelry box during dinner!
"Whatever was inside the box must have been really beautiful because Shannon had the biggest smile on her face when she opened it. Tears came to her eyes and she gave him the biggest kiss and hug ever," the eyewitness says.
As Radar reported, the identity of David's mistress was revealed to be 43-year-old homewrecker Nicole McMackin. But by now, the source says, the Beadors have put it all far behind them.
According to the friend, "They are in a really great place right now. They have moved past the entire situation that happened and because of it, their love is stronger than it ever has been."
In fact, the Beadors recently took their three young daughters on a trip to Hawaii and the source says, "That trip was everything that they hoped it would be. It was romantic, intimate and also a really great bonding experience for them and their kids."