Progress Pic! Rob Kardashian Flaunts Impressive Weight Loss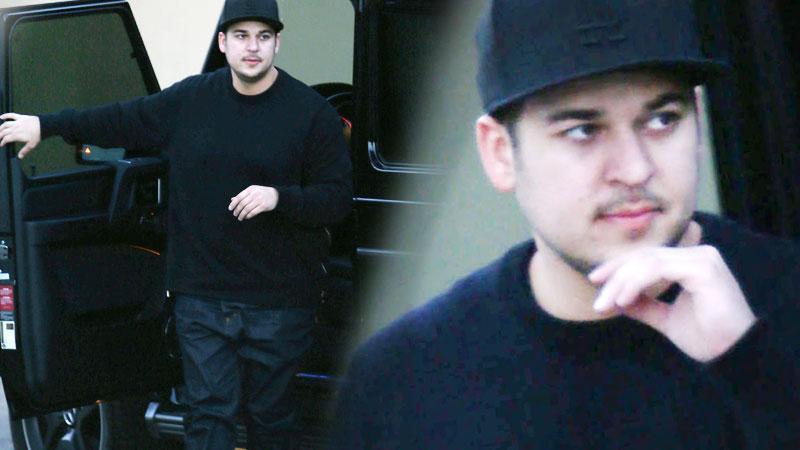 After months of near radio silence on social media, Rob Kardashian has begun posting photos to his Instagram account more regularly. And now, days after posting posting a selfie of his slimmed-down face, he is revealing even more of his evolving body!
Kardashian posted a photo Saturday of him sitting at a restaurant table with a plate of zucchini in front of him. His tatted up arm was way smaller than it has been in previous photos, showing what appears to be significant weight loss!
Article continues below advertisement
https://instagram.com/p/7Pkku6JWdi/?taken-by=robkardashian
https://instagram.com/p/7CVnUMJWQN/?taken-by=robkardashian
Fans continue to cheer on the illusive Kardashian as he continues his fitness journey, with one posting this photo of the former reality star on his way to a workout.
https://instagram.com/p/7RGsFRM65T/?taken-by=adreannbaby21
As RadarOnline.com has reported, Kardashian has gotten very serious about taking his health into his own hands, meeting with a dietitian and adopting a strict meal and workout plan. And if this photo is any indication, his hard work is already paying off. Way to go!