'Not A Bad Person' -- Prison Mistress Joyce Mitchell Breaks Down As She's Sentenced For Helping Convicts Escape: Her Tearful Statement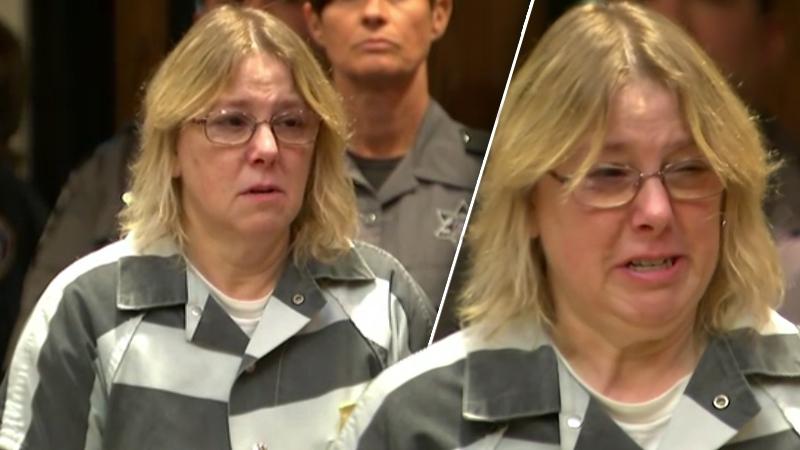 Joyce Mitchell, the upstate New York prison seamstress who aided in the escape of two dangerous convicts this summer, has been sentenced Monday for her part in their plan, ABC News reports.
Mitchell was barely able to compose herself when it came time for her to address the court at her sentencing for helping Richard Matt and David Sweat escape from prison. She unfolded her statement, which had been handwritten on two sheets of yellow legal paper. "Please allow me to start by saying how sorry I am. How much remorse I have," she said through a stream of tears. "I can't begin to explain how sorry I am for all this."
Article continues below advertisement
Back in July, Mitchell pleaded guilty to first-degree promoting prison contraband and fourth-degree criminal facilitation after she hid tools inside hamburger meat and smuggled them into the prison where Matt and Sweat would use them to make their escape. Today, she was sentenced to up to seven years in prison for what she calls the worst decision of her life.
"I'm not a bad person," she explained. "I am 51 years old. And this is by far the worst mistake I have ever made in my life. I live with regret every day and will for the rest of my life," she weeped. "My husband and my children are my world," she said, explaining that her actions were based on fear for her and her husband's lives.
However, as RadarOnline.com has reported, Mitchell may have had additional motivation for helping the convicts escape. Sources inside the prison have claimed that the former seamstress had carried on an inappropriate sexual relationship with Sweat, although Mitchell swore to her husband that those allegations were false.
Matt and Sweat remained at large for more than three weeks until they were finally tracked down by authorities. Matt was shot dead before he could be apprehended, while Sweat was injured, but not killed. He has reportedly agreed to cooperate with authorities, providing details of his escape in exchange for more comfortable accommodations as he serves out a life sentence for killing a police officer.