Lonely Apollo's Prison Heartbreak: Phaedra Parks & Kids Still Haven't Visited Nida Behind Bars –– Why She STILL Refuses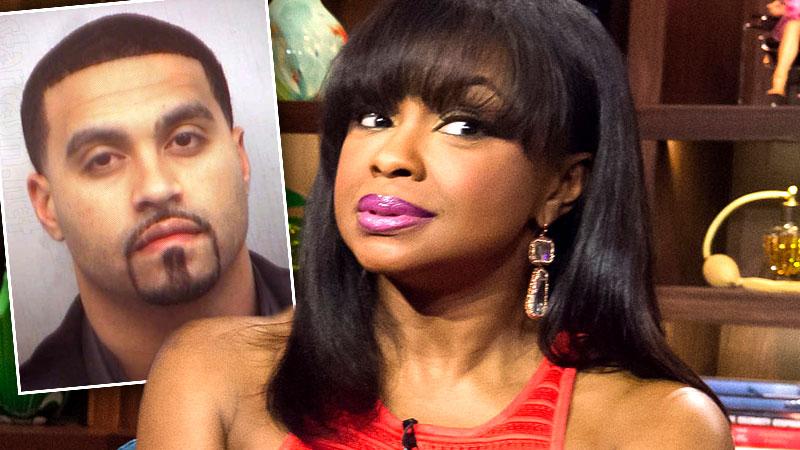 Nearly one year has passed since Apollo Nida began his eight-year prison sentence for fraud. But despite the fact that his RHOA star wife Phaedra Parks has yet to file for divorce, RadarOnline.com has learned that Parks still hasn't visited her husband behind bars -- and she hasn't brought their kids to see him either!
According to an insider, Parks, and the couple's sons Ayden, 5, and Dylan, 2, have not made the trip to Kentucky, where he is being held in Federal prison.
Article continues below advertisement
In April, Parks defended her decision not to take her sons to see their father.
"The one thing I will say is that every single decision I make is based on one thing: the well-being of my two boys," she said. "It's easy for people to ask why she did that or why she isn't doing this, but the simple truth is unless you are in that situation yourself, you really can't make that judgment."
At the time, Nida — whose plight with the law played out on Season 7 of the Bravo show — openly begged his wife to bring them and insisted that he needed "that support" from his family.
But Parks stood by what she believed to be in her children's best interest.
"I do my best to make smart decisions after carefully considering all options and consulting with experts and others who advise me," she said. "I know in my heart that everything I do is based on what is best for my children."
Do you think Nida deserves to see his kids or is Parks right? Let us know in the comments!