Model Brittny Gastineau Gets Wild With An At-Home Cat Eye How-To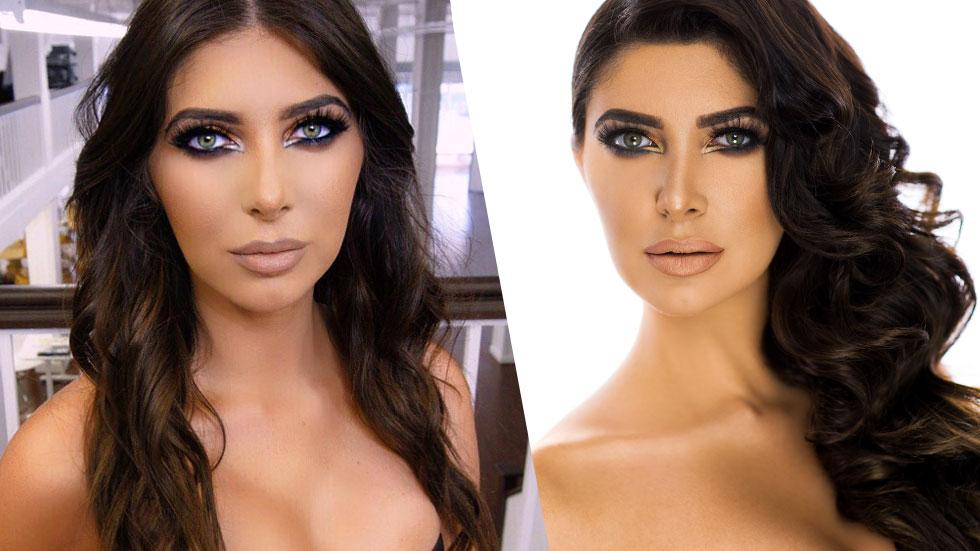 Brittny Gastineau is getting schooled! The fashion maven recently played the makeup maven for Vanity Makeup's online course in how to get the perfect cat eye courtesy of Hollywood's beauty expert Ani.
And on Okmagazine.com, Ani opens up to Brittny about her best beauty tips:
What is the biggest mistake most women make when applying makeup?
Crooked eyeliner that makes their eyes look droopy. Just put mascara on and call it a day.
Article continues below advertisement
What are the new fall trends in makeup?
Fall trends are more focused on the skin, more highlights and straying away from strong contour.
What are some of the products you can't live without?
I can't live without Smashbox 24-Hour Eye Primer. Others I've tried make the eyeshadow blotchy. This one is really light.
Any secret tips you can share with us?
Blend, blend, blend!
Who is your dream client?
Angelina Jolie.
MORE ON:
Brittny Gastineau
How did you start your career?
I started when I was 15 and learned through magazines. There was no YouTube so celebrity makeup artist blogs were my go-to.