Mississippi College Instructor Suspected In Possible Love Triangle Murders Turns The Gun On Himself In –– All The Details In Shocking Story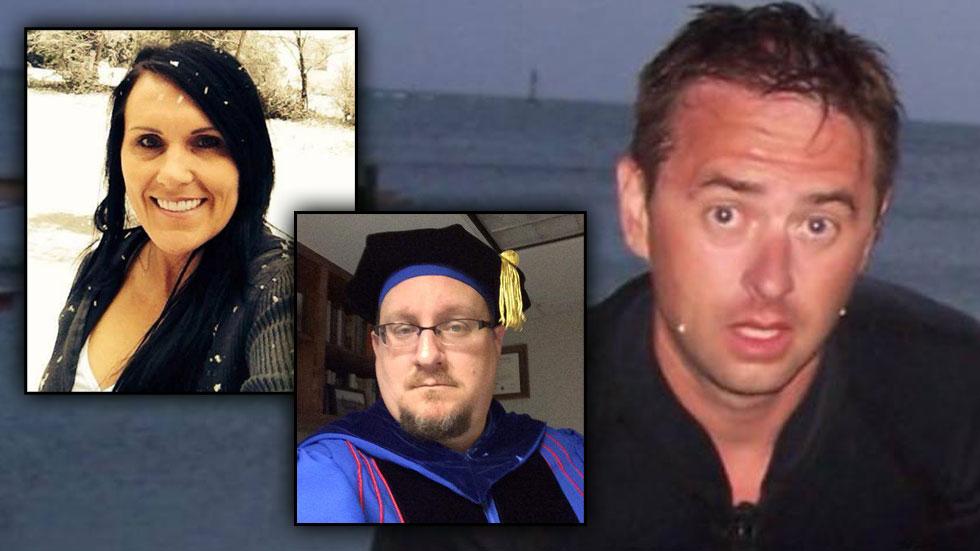 Shannon Lamb, the college instructor suspected in a double murder in Mississippi, killed himself as authorities drew in on him Monday following a long pursuit, police said.
Officials were closing in on Lamb, 45, in connection with the death of his live-in partner Amy Prentiss, 41; and Ethan Schmidt, a 39-year-old history professor he worked alongside at Delta State University, in what investigators were looking into as a possible love triangle, Fox News reported.
Article continues below advertisement
During the pursuit, Lamb told police that he "was that he was not going to jail," Gautier Police Lt. Scott Wilson said.
Police got a location on Lamb's license plate near a Mississippi River bridge as he was coming back from Arkansas, according to Cleveland, Miss. Police Chief Charles Bingham, who said that officers tailed the suspect, but didn't attempt to pull him over.
Lamb abandoned his car and tried to run from police, at which point officers heard a gunshot ring out, and found him with a fatal wound in his head, Bingham said.
"We didn't want it to happen this way -- it wasn't our intention for it to happen this way -- but unfortunately, he made that decision," Lamb said.
Watch the video on RadarOnline
Lamb was on the run after authorities declared him a suspect when Prentiss was found dead in the Gautier, Miss. she lived in with him; and Schmidt was found dead in his campus office.
Article continues below advertisement
"A few minutes into the class, we heard these popping noises, and we all went completely silent," student Charlie King, who was in a class near the spot of Schmidt's shooting, told the AP.
The pursuit led to a lockdown at Delta State University as police conducted a campus-wide search for Lamb. Classes were canceled there Tuesday, and a vigil was slated for the night, University President William LaForge said.
Lamb, who began working at the school six years ago, and instructed education and geography courses, had requested a medical leave of absence, LaForge said.