'Girls' Star Lena Dunham Doesn't 'Look At Twitter Anymore' Due To The 'Verbal Violence' Of Weight Shaming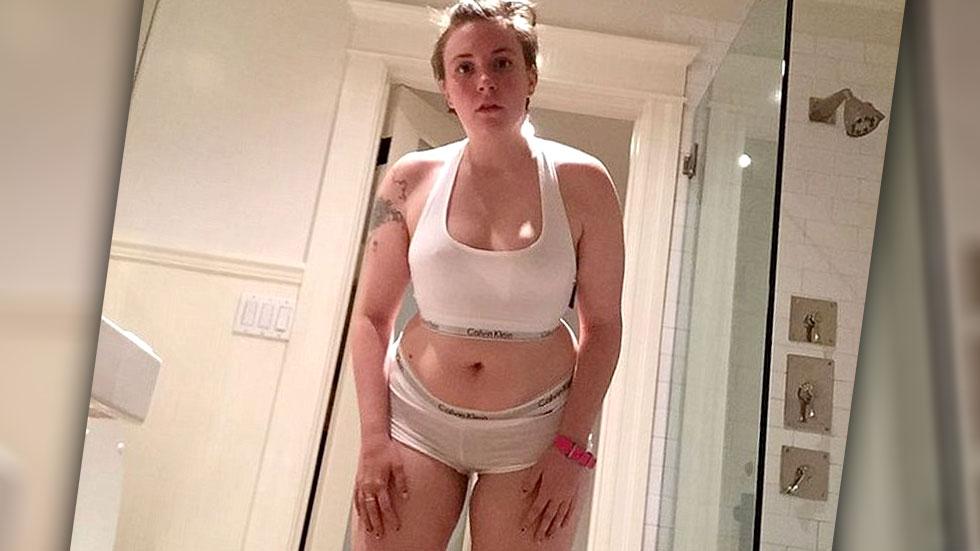 Lena Dunham Monday said that she doesn't "look at Twitter anymore" due to an endless stream of weight shaming remarks that amount to "verbal violence."
The 29-year-old, speaking with Kara Swisher on Re/code Decode, said she was shocked for the worst after uploading a revealing image of herself clad in Calvin Klein underwear that belong to her boyfriend, Jack Antonoff.
"It wasn't a graphic picture," she said. "I was wearing men's boxers, and it turned into the most rabid, disgusting debate about women's bodies, and my Instagram page was somehow the hub for misogynists for the afternoon."
Article continues below advertisement
Dunham said while she still tweets, it's all administered by someone else.
"It truly wasn't a safe space for me," she said. "I don't even know my Twitter password, which may make me seem like I'm no longer a genuine community user.
"I really appreciate that anybody follows me at all, so I didn't want to cut off my relationship to it completely."
The Girls creator said said the deluge of weight-shaming "creates some really kind of cancerous stuff inside you, even if you think, 'Oh I can read like 10 mentions that say I should be stoned to death.'"
"That's verbal abuse: those aren't words you'd accept in an interpersonal relationship," she said. "For me, personally, it was safer to stop."
She said that she also doesn't want "the teenage girls who come to my page" seeing the influx of negativity aimed at her body type.
Despite the negativity she experienced, Dunham isn't all done with social media.
"I still man my own Instagram: It's a more positive community, it's really immediate," she said. "I take a picture, I post it, I move on."