20 Years Later Kris Jenner Speaks: 'I Will Always Feel Guilty' About Nicole Brown's Death -- New OJ Simpson Documentary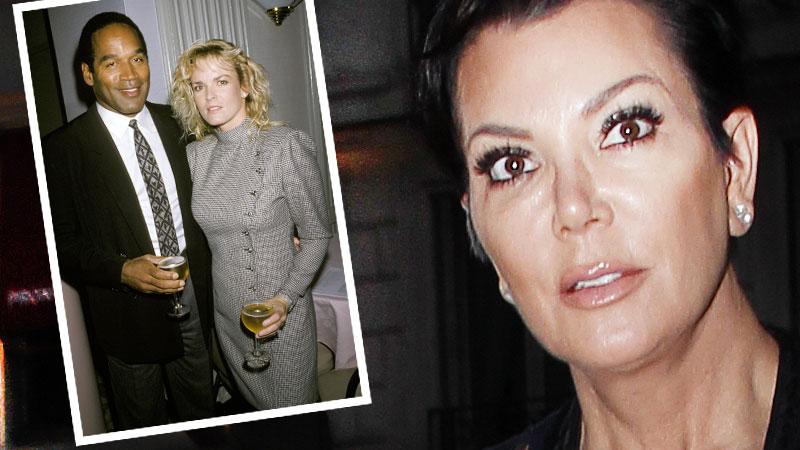 Kris Jenner and her late husband Robert Kardashian Sr. were once very close with OJ and Nicole Brown Simpson. But now, 20 years after Simpson was acquitted of murdering Nicole, Kris reveals that she will always bear the burden of wonder what more she could have done to prevent her friend's death.
At one time, OJ and Nicole seemed like the perfect couple. But as time went on, Brown began to open up to friends, revealing deep flaws in their relationship. "At the end of Nicole's life, I think she finally was at a place where she knew she had to be more vocal with what was going on and she was in trouble," Kris told LMN according to ABC News. "The one thing she would tell all of us by the time, you know, it got to that level was, 'He's going to kill me and he's going to get away with it.'"
Article continues below advertisement
Then after years of problems in their marriage, Nicole and OJ divorced in 1992, citing irreconcilable differences. But things took a shocking and grisly turn in 1994 when Nicole was found murdered in her home. OJ Simpson became the prime suspect leaving Kris and Kardashian, who had divorced in 1989, at odds along with the rest of the nation.
Still close friends with the man who had been one of his groomsmen, Kardashian joined OJ's famed legal team. Kris, on the other hand, felt that OJ was responsible for her friends death. Kris attended the trial in 1995 while pregnant with her daughter Kendall, and listened helplessly as recordings of Nicole's frantic 911 calls echoed through the courtroom. "Her voice," Kris remembered, "pleading for somebody to come to her house because she thought he was going to beat the s*** out of her, you know, I think that, that was so shocking to me because I had never heard that before."
OJ would ultimately be acquitted of his ex-wife's murder, a verdict that Kris said surprised even Kardashian. "I think he was shocked," Kris revealed. "He was definitely stunned. I mean you could look at his face and see it. I've known him my entire life. I know that like he was ... he was floored that that was the verdict."
After the trial, Kardashian and OJ had a falling out, and even up until his death, Kardashian would not accept calls from OJ. Today, OJ sits in prison on charges unrelated to Nicole's death, and Kris is left to wonder if she could have done something all those years ago to save her friend's life.
"I will always feel guilty," she said, "that I didn't pay more attention and didn't speak up when I thought anything was wrong or asked her more, 'Do you want to talk about it?'"