Kim Zolciak Suffers 'Mini Stroke' Following 'Dancing with the Stars' Appearance –– New Details In Shocking Health Crisis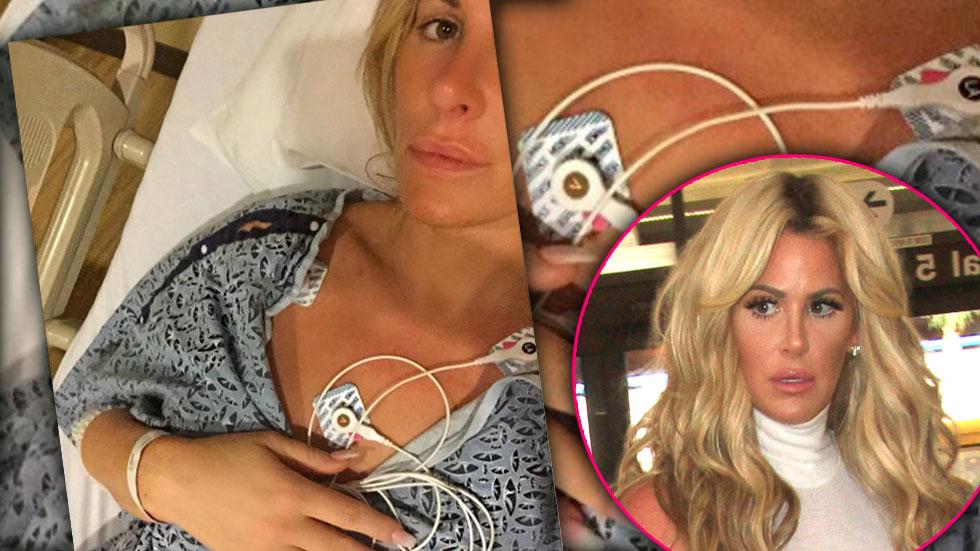 Kim Zolciak was in an Atlanta hospital Thursday after suffering what she called a "mini stroke" that temporarily, but severely, impacted her ability to function.
The Don't Be Tardy star, 37, posted an image of herself on Instagram, lying in a hospital bed and wearing a hospital gown, explaining the circumstances surrounding the medical emergency.
Zolciak, who's on this season's Dancing with the Stars, said that she "landed yesterday morning from LAX" right after filming the show, and "within minutes" of arriving at her Atlanta home, she "suffered a TIA (mini stroke)" which left her left side "completely numb" and her speech "gone." (TIA is short for Transient Ischemic Attack.)
Article continues below advertisement
https://instagram.com/p/8Av94xt3sQ/?taken-by=kimzolciakbiermann
After thanking four people, including her Atlanta Falcon husband Kroy Biermann and daughter Brielle, for their "quick reactions" to the health crisis, she declared that she had recovered the feeling on her left side "100 percent."
"THANK GOD," the mother-of-six wrote, adding that she was "still in the hospital but" slated to be "released today."
It's definitely something for Kim to keep very close tabs on, as according to the American Stroke Association, "While a transient ischemic attack (TIA) is often labeled 'mini-stroke,' it is more accurately characterized as a 'warning stroke,' a warning you should take very seriously."