Intervention! Kardashian Sisters Confront Caitlyn Jenner Over Diva Behavior -- Inside The Emotional Meeting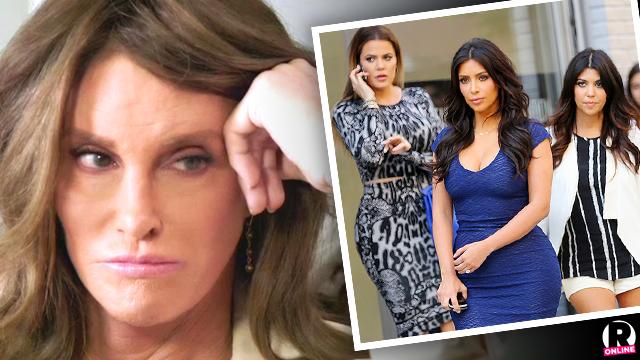 When Caitlyn Jenner transitioned to become a woman she assured all of her kids that she would remain the same loving and caring person that she always was to them. However, in only three-months, the 65-year-old I Am Cait reality star's new diva attitude has pushed her family to the limit! According to an insider, daughters Khloe, Kim and Kourtney Kardashian recently confronted Jenner at her Malibu home to let her know that if she doesn't change she will lose them all.
Article continues below advertisement
"The three girls went over her house recently because they could not take it anymore," the Keeping up with the Kardashians source tells RadarOnline.com exclusively.
"They felt that they needed to have a sort of intervention because it has gotten to the point where Caitlyn was starting to play the girls against each other."
"They had to let her know that she has become exactly what she was so against for the last 25 years, and that they do not even know who she is anymore," says the source. "She's become kind of a diva."
As RadarOnline.com reported, Caitlyn's biological daughters, Kendall and Kylie Jenner, have struggled to accept the transition and have been distancing themselves from their transgendered mother in recent months.
"They feel abandoned by her and lied to because when Caitlyn was still Bruce, she promised them that she would still be there for them. And she isn't," the source tells RadarOnline.com. Indeed, her new fame has taken her to appearances across the country in recent months.
But the saga may have a happy ending after all, because "Caitlyn was very receptive to the meeting and she broke down in tears, telling the girls that she will do whatever it takes to fix things," says the source.
What's next?
"They posed the idea of group family counseling," the insider claims, "because they do not want to lose the bond that they have."