Jailhouse Horrors! TV Judge Joe Brown Reveals Nightmare Details Of 5-Day Prison Stint In First Post-Jail Interview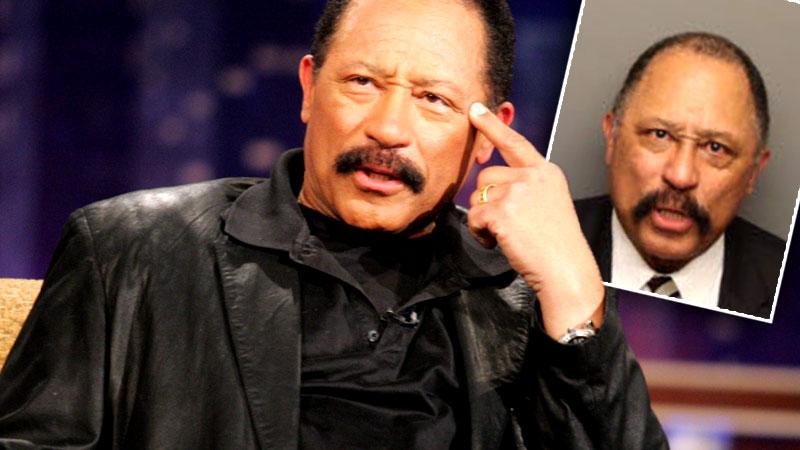 Judge Joe Brown only spent five days in jail, but the horrors he says he endured will stay with him for a lifetime! The TV legal ace spoke out exclusively to RadarOnline.com after finishing his five-day sentence for contempt of court in Memphis, Tennessee.
"Jail is jail, it's not a pleasant thing," he explained to Radar. "You are confined against your liberty and are effectively a slave."
The Judge Joe Brown star was granted a cell isolated from other inmates because the guards agreed he wasn't there for "committing any type of wrong." But that didn't make his stint any less excruciating.
Article continues below advertisement
"You sleep on a bunk made out of a sheet of metal with holes cut in it," he said. "It's either a very hot location or a very cold location."
Even though Brown had no bunkmates, he wasn't alone in his cell.
"They keep the lights on so the roaches don't run," he explained. "You can turn them off and roaches are all over the place!"
Aside from dining at 4am, 10:30am and 2pm, Brown remained in his cell during the duration of his sentence.
"I jogged the length of the cellblock over and over again," he revealed of how he spent his time in the slammer, adding that he also slept and read.
Brown landed behind bars after a 2014 confrontation with Juvenile Court Magistrate Harold Horne. The retired judge stepped in to help a woman with her child support case. When Horne refused to dismiss the case, Brown fired back and was eventually charged with contempt of court.
Despite his ordeal in jail, Brown says he would do it again because he did "the right thing."
"I will take on anybody and anything if it's the right thing to do," he said. "Judge Joe Brown stood his whole life for justice even if it puts him in personal peril. Five days is not too much to pay for doing what you do to defend somebody."
For more details of his prison experience, stay with Radar!