Derek Jeter & Jorge Posada Had Gay Sex In Yankee Stadium Sauna 20 Years Ago: Shocking New Book Claims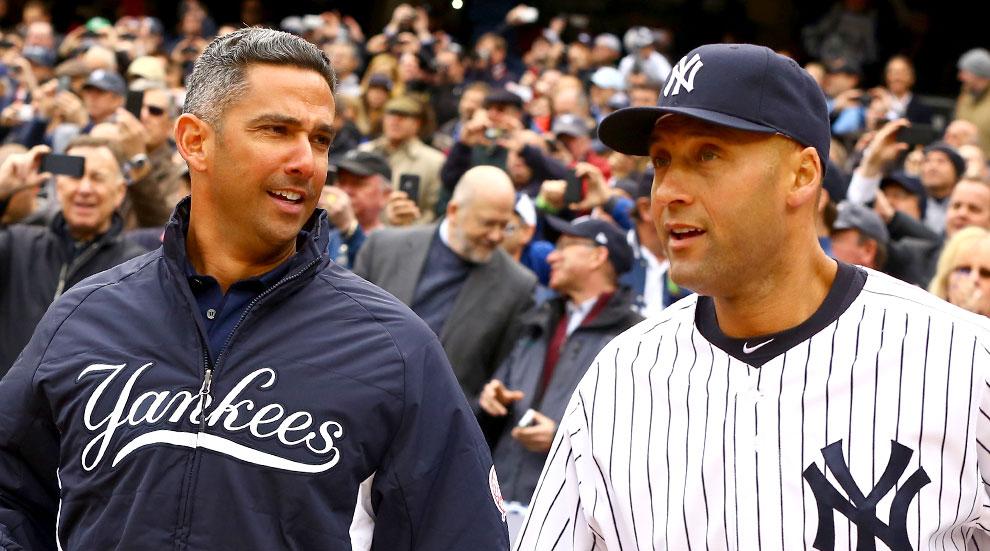 Ex-MLB standouts Derek Jeter and Jorge Posada had sex in a sauna at Yankee Stadium in 1995, a former New York Yankees equipment manager shockingly claims in a new book.
In his book Abused By The New York Yankees, former clubhouse worker Paul Priore, with co-author Gary Toushek, makes a laundry list of stunning claims about his time working for the team, which ended in 1997 amid controversial circumstances. (He lost a $50 million suit in 2003, claiming he was fired for being HIV-Positive.)
Article continues below advertisement
Priore said that after he caught the baseball players in a gay scenario, they let him perform on oral sex on them, to ensure he'd remain silent about what he'd seen.
Other salacious claims Priore makes in his book: former Yankee outfielder Gerald Williams had sex in a storage closet at the stadium with an underage stadium employee; relievers Bob Wickman, Jeff Nelson and Mariano Rivera used a baseball bat in an attempt to sexually assault him; and veteran power hitters Darryl Strawberry and Cecil Fielder played in ballgames while boozing.
Late owner George Steinbrenner, according to Priore in the book, permitted drinking and marijuana use in the clubhouse; kept separate financial records for the team; used secret cameras to spy on the team in the dressing room, and was a behind-the-scenes power broker in the Iran-Contra Affair.
In the book, Priore -- who worked for the team in 1996 and most of 1997 -- also fashions himself a whistleblower on gambling, claiming that former manager Joe Torre and late coach Don Zimmer dispatched teenage batboys to place bets on horses for them; while a bookie, through a batboy, took wagers on sports games through the stadium phone line.
Yankee players once boasted about betting against the team, and the team lost that day, Priore claims he overheard.
The self-published book, written by co-author Gary Toushek, is available on nicereads.com.