Ouch! Caitlyn Jenner Disses Her Kids In Scandalous Ellen DeGeneres Interview: 'I Had Too Many Children'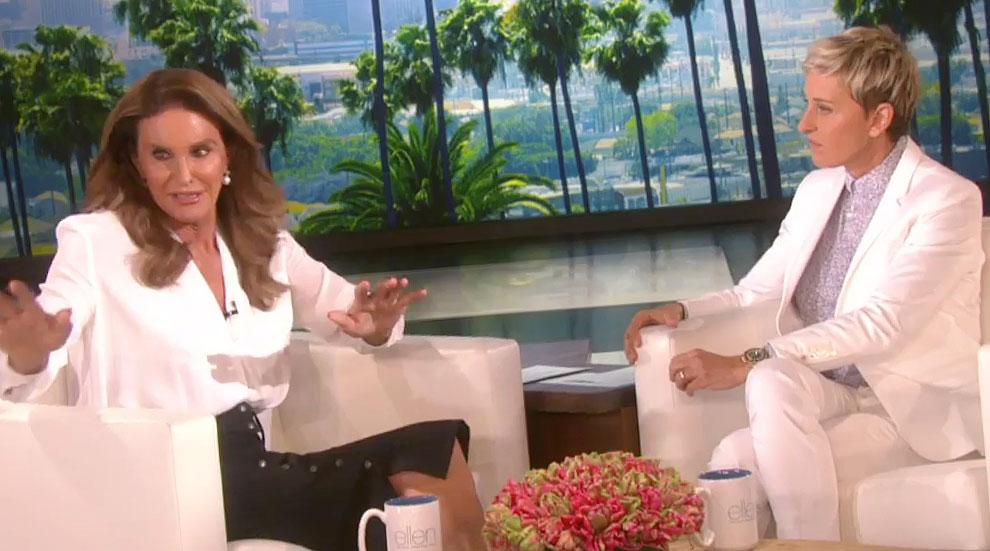 In her first television interview since transitioning, 65-year-old transgender superstar Caitlyn Jenner sat down with Ellen DeGeneres for an interview that will kick off season 13 of The Ellen DeGeneres Show.
But the new woman may have already dished her first interview faux pas, throwing her family under the bus in one fell swoop.
While discussing her once conservative views on marriage, Jenner confessed: "I have to admit that I remember 15 years ago or 20 years ago, whatever it was, when the whole gay marriage issue first came up, at first I was not for it. I thought, I'm a traditionalist."
Article continues below advertisement
"This is a tremendous issue with the trans community," Jenner replied. "Everybody would love to have a partner, everybody wants to have a family… For me, I'm at such a different place in life. I already had too many children — just kidding."
Watch the Video on RadarOnline:
Ouch! With six biological children and four adopted Kardashians to add to her brood, Jenner may be walking a fine line with jokes like that.
Meanwhile, as RadarOnline.com previously reported, Caitlyn's youngest daughters, Kendall and Kylie Jenner, have struggled to accept the transition and have been distancing themselves from their transgendered mother in recent months.