It's A Stick Up! White House Staffer Arrested For Shooting At Cheating Boyfriend After Demanding Phone Passwords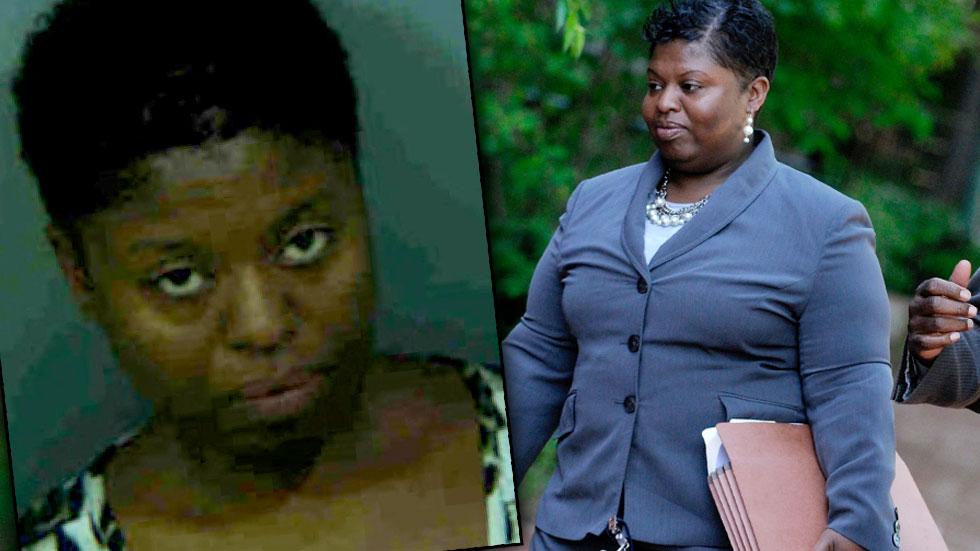 A presidential aide has been arrested for shooting at her cheating boyfriend after he refused to give her the passcodes for his phones.
Barvetta Singletary, who served as a White House staffer as well as a Legislative Affairs liason, reportedly lured her boyfriend, a U.S. Capitol Police Officer, to her home with an offer of sex. After they did the deed, she surprised him by confronting him about an alleged affair.
Article continues below advertisement
She reportedly asked him to step outside. As the two sat in the victim's car, she allegedly asked to see his phones, and when he refused, she reached inside his bag and retrieved them herself, along with his service weapon. She then ran into the house, as the victim chased after her, demanding that she return his weapon.
Singletary allegedly asked the victim for his passcodes, and when he refused, she said "You taught me how to use this. Don't think I won't use it." After a second refusal, Singletary said "Your phone is more important than me holding the gun on you." She then allegedly pointed the gun in the victim's direction and fired a round into the couch where he was seated. The victim then fled the scene. Afterward, he told authorities that he saw Singletary wiping her fingerprints off of the gun.
Singletary has been charged with first and second degree assault and reckless endangerment. The White House has placed her on unpaid leave and has revoked her access to the grounds.