Beyond Shocking! Russia's 'Granny Ripper' Suspected Of 13 Murders –– 68-Year-Old Woman Might Have Eaten Lungs Of Victims, Cops Say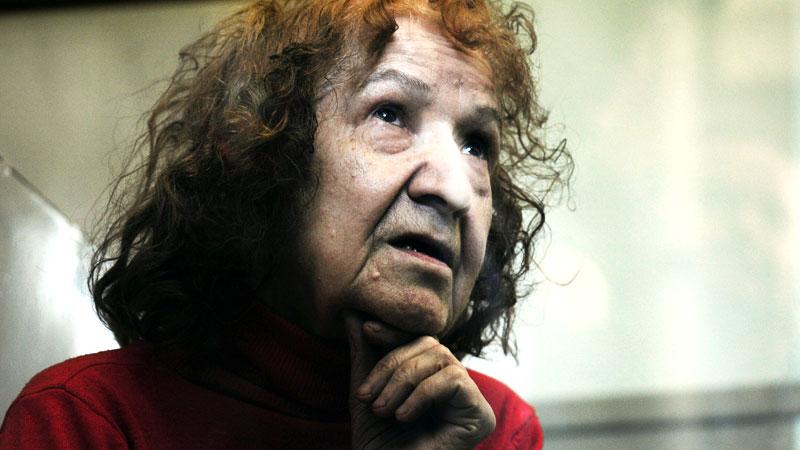 Police in Russia suspect that Tamara Samsonova, an admitted 68-year-old killer nicknamed "Granny Ripper," might have eaten parts of as many as 13 victims.
Samsonova, dubbed the "Granny Ripper," has already confessed to the slayings of three people and dispersing the remains throughout St. Petersburg.
"It was all done deliberately," she said, according to the UK Sun. "There is no way to live. With this last murder I closed the chapter."
Article continues below advertisement
Even more horrifying, police suspect that Samsonova, a former hotel worker, consumed the lungs and limbs of the victims following the killings.
Watch the video on RadarOnline.com
Samsonova was busted after video surfaced of her dragging off body parts in a trash bag July 26, leading to the grisly discovery of the head of a 79-year-old woman named Valentina Ulanova in a nearby pond.
Samsonova, who was working as a caregiver for the woman, admitted to officials that she killed Ulanova after a spat over dishes, sedating the senior with pills before using a hacksaw to slay her while she was still alive.
Samsonova kept a journal of her daily deeds; authorities in Russia told the Daily Mail that she wrote about 11 killings alongside with daily routines, such as chores and medication times.
In one entry, according to The Sun, she wrote, "I killed my tenant Volodya, cut him to pieces in the bathroom with a knife, put the pieces of his body in plastic bags and threw them away in the different parts of Frunzensky district."
Samsonova is also suspected in the 10-year disappearance of her husband, as well as a missing tenant. Cops are also probing other crimes involving dismembered bodies since 2003.