Steve-O Charged With 5 Crimes After Shocking Anti-SeaWorld Protest In Which He Ignited Fireworks Off Sky-High Crane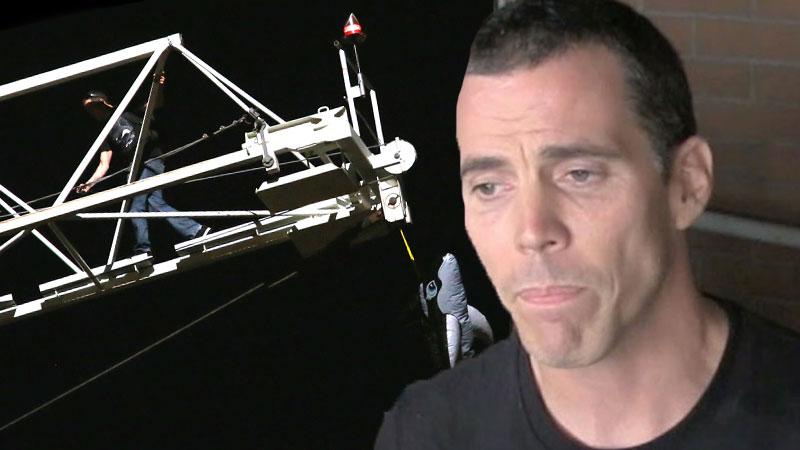 Steve-O was charged with five crimes Monday in Los Angeles, in his Aug. 9 incident in which he ignited fireworks off a 100-foot high crane during an anti-SeaWorld protest.
The Jackass star, whose real name is Stephen Glover, was charged with creating a false emergency, use of unregistered fireworks, storing fireworks without a permit, possession of fireworks without a permit, and trespassing, City Attorney's Office spokesman Frank Mateljan said.
Article continues below advertisement
Officials will also push for the 41-year-old to pay the total cost of police and fire authorities reporting to the incident, which prosecutors are working on with the related agencies, according to Mateljan.
Los Angeles Fire Department spokeswoman Margaret Stewart previously said that more than 80 firefighters, five ambulances and a helicopter were dispatched to tend to the would-be emergency.
Steve-O, who had been involved in anti-SeaWorld efforts in the past, had said that the attention-grabbing protest -- which he capped off unveiling a large balloon that read "SeaWorld Sucks" -- was inspired by Blackfish, a 2013 documentary critical of the San Diego amusement park.
He's due back in court Aug. 31 for an arraignment.