Sean 'Diddy' Combs Speaks Out On Alleged Assault With Son's Football Coach: 'It Was About Communication'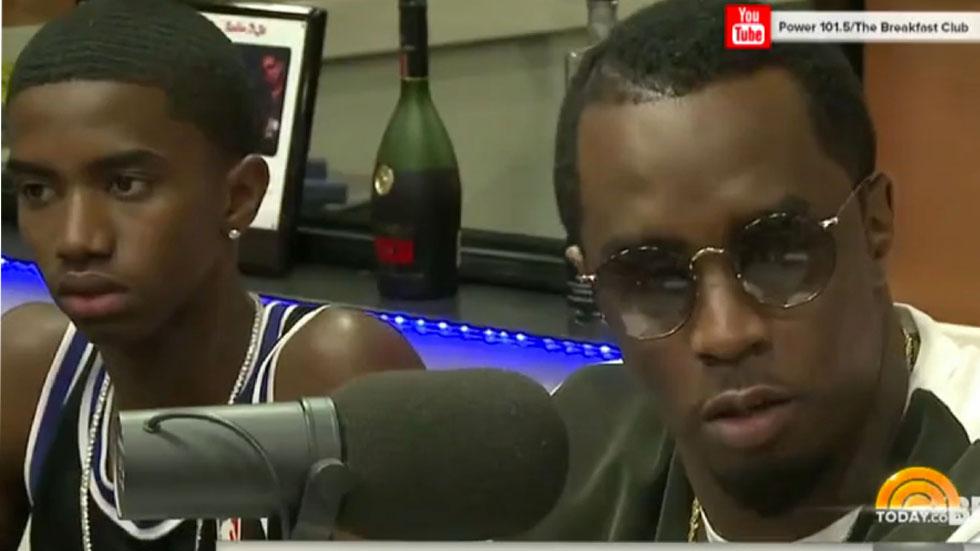 Sean "Diddy" Combs finally breaks his silence over the skirmish – involving a kettlebell – with one of his son's football coaches that ultimately led to his arrest last month.
The rapper's son Justin Combs played sporadically for the Bruins over the past three years as defensive back, and sources say the hostile incident stemmed from coach Sal Alosi's disciplinary techniques with the young man.
During a radio interview Tuesday morning, Combs maintained that any parent could relate to his protective reaction over his son.
Article continues below advertisement
"When you have a child that plays sports, you're actually giving your child up to those coaches," he said. "They can't have any soft skin."
When asked what led to the curious kettlebell moment, the music producer kept his answer vague.
"At the end of the day it was about communication," he said simply. "I went to communicate."
Watch the Video on RadarOnline.com
Meanwhile, son Justin hails his father as a hero, even posting a little tribute on Instagram last month, captioned: "I thank God for having a father that's always there for me.. Love you pops!"
As RadarOnline.com previously reported, Combs will likely face felony charges for the alleged assault.