Sandra Lee Terrified That Preexisting Condition Adding To Troubles Amid Breast Cancer Battle — Latest Details In Celeb Chef's Health Crisis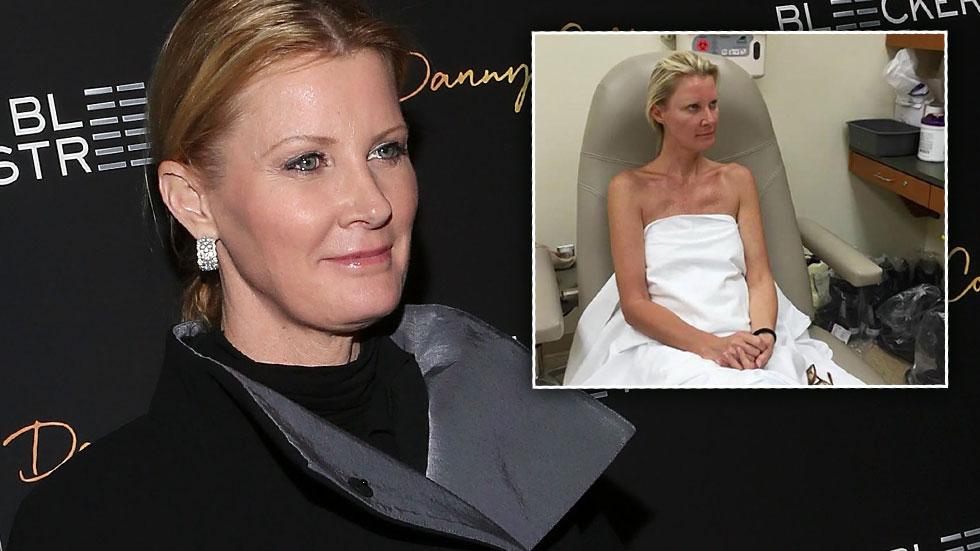 Article continues below advertisement
An insider told the paper that while the TV personality is "a very upbeat person," she "was definitely thrown" by a fluid buildup that caused her to be rushed to the hospital earlier this week after feeling a "wave of enormous pressure.
"She's very upset, but she is trying to stay positive," the insider said. "With cancer, it's not always the cancer, it's the side issue that can kill you -- that's why you can't assume it's the mastectomy.
"Fluid buildup and feeling hot indicates infection; because she has this autoimmune disease, it could be blood clotting."
Lee will remain on an IV at the hospital where she'll be monitored, as medical workers continue to try to suss out "what caused the infection," insiders told the paper.
New York Gov. Andrew Cuomo, who's been dating the beauty for a decade, remains by her side at the facility after clearing two days from his slate.
The politician remains "very confident" at his partner's side, reassuring her that "everything is going to work out.
"She feels affected by him in a way I don't see her affected by anyone else," the source said.
In May, Lee told Good Morning America she was "stunned" in receiving the diagnosis, and decided to go for the double mastectomy after doctors told her she was "a ticking time bomb" health-wise. She said that receiving regular checkups helped her discover the life-threatening condition.